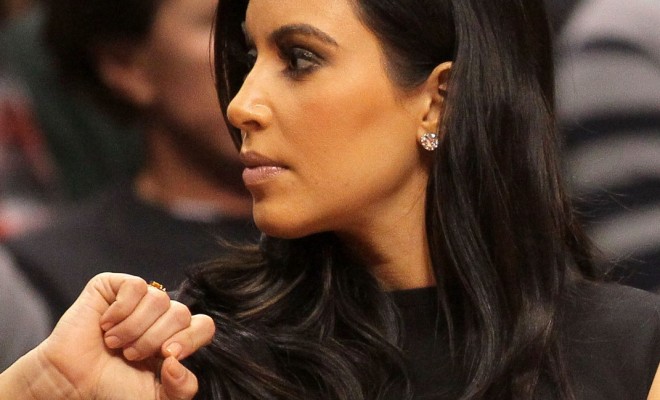 Hair Styles
How to Pull off the Trickiest Hairstyles without Having to be an A-List Celebrity
By
|
Nothing can ruin a look worse than a poorly coordinated hair and outfit. You may be dressed to the nines but if your hair doesn't follow suit, you'll still look sloppy. This is particularly true if you've decided to experiment and try out a new and bold 'do.
Instead of improving your look, some of the fanciest hairstyles, if not done properly or worn with the right clothes, can easily backfire on your appearance. But this doesn't mean that you can't take a shot on some of the trickiest hairstyles out there.
With enough confidence and the right tips, you can look just as glamorous and beautiful as the Hollywood star that inspired your hairdo.
What are the things you should combine with confidence to achieve a red carpet-worthy look? Check out our list of the fanciest 'dos and how to pull them off below.
A Wet Look without Looking Like You Just Came Out of the Rain
Jennifer Lopez, Selena Gomez, Jennifer Lawrence, Lady Gaga, Kendall Jenner, Bella Hadid, and Kim Kardashian are just some of the few A-listers who have famously donned the wet look in the red carpet. Unlike mortals like us, though, they didn't look like they just forgot their umbrella at home and had to walk a few blocks to get to some sort of shelter.
How did they manage to look fabulous while you look like a mop when you step out of the shower with soaking wet hair? Aside from the help of professional hairstylists, it also requires pomade.
You can't just sashay out the house with wet hair to your event with dripping wet locks and hope that it won't dry until the end of the party. Unless your goal is to transition from a sleek goddess to a frizzy mess, you should get yourself a high-quality hair product.
What to wear with wet looking hair? It depends on how you actually intend to style it. For a slicked-back 'do, check the suggestions below. For a sleek ponytail, something romantic, textured, and with a high neckline will look nice if you can pull them off.
You might also want to make sure to stick with well-fitting, structured, or ornate pieces with this look. Make sure that your makeup is on point as well. This way, people can be certain that your wet hair is the actual look you're going for and you didn't just run out of time drying your tresses.
The Chic Center Part
In all honesty, the center part is the scariest style to try because you can either look as chic as Gwyneth Paltrow or it will make you look like you know nothing about style. The symmetry it offers will also put your face the focal point, so it tends to require a solid makeup game.
While good makeup is definitely a must for this 'do, there are a few tricks to make the center part work for you no matter what your face shape is. Those with elongated faces will find it easy to wear but those with rounded faces will need some tips to pull it off. How? Make sure to add some hair around your face. Soft waves and fringes help, too, so you get to distract the eyes a bit better.
Slicked Back
Often paired with the wet look, this hairstyle is a red carpet regular. It works on both men and women.
What makes this look very notable is the fact that it frames your face nicely and despite being rather easy to do, it creates a huge impact on your look. It's bold and fearless as it opens your face up. It also requires a good amount of confidence to pull off.
For men, this look is best worn with a very snappy, well-tailored suit. For women, it will look great with sharp necklines that also help further frame your face. It's a rather versatile look as it can work with just about any kind of neckline as long as it's structured and defined.
Accessorize minimally and opt for a relatively dark makeup that will really highlight your features. With your face as the focal point of this hairstyle, you should really work on your smokey eye, arches, and contour with this 'do.
No matter what your chosen hairstyle, though, a healthy head of hair is still the most important part of looking great with these 'dos. Improving your hair health may not be instantaneous but there are tons of easy ways to ensure that your locks will be full of life and luster.
Going to the right salon, for one, is always a great idea. There are tons of great places to go to like the Kimble Hair Studio and the Ulta Salon as they can really help you take care of your locks. Give this last tip a try and you'll soon feel more confident with your healthy tresses.