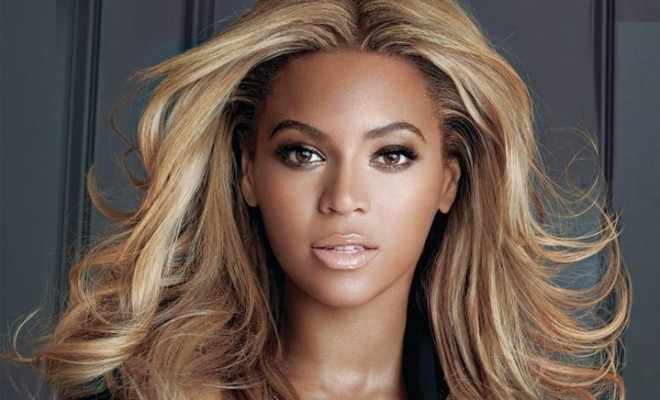 Hair Styles
The Hairstyles of the Stars of the Music World
By
|
The Beyonce hairstyles are as rich and complex as the life she has led. Beyoncé Giselle Knowles-Carter is a child of the 1980s. Born and raised in Houston by father Mathew Knowles, she matured to songwriter-singer, dancer and actress starting in late adolescence as a member of the all-female "Destiny's Child". After the group disbanded, Beyoncé rocketed to even greater fame with her single-handed release of "Dangerously in Love" in 2003. The album sold 11 million copies, garnered no less than five Grammy Awards, and landed the singer two singles in the Billboard Hot 100.
At twenty-five, she began work on four more albums (starting with 2006's "B'Day", which contained the hits "Déjà Vu", "Irreplaceable", and "Beautiful Liar") and went into acting (in oeuvres like "Dreamgirls," "Pink Panther" and "Obsessed".) For her third album, "I Am… Sasha Fierce" (2008), Beyoncé garnered a record six Grammy Awards in 2010, including Song of the Year for "Single Ladies (Put a Ring on It)".
The songs Beyoncé writes and her performances on stage are a medley of high entertainment value. The celebrity believes in hyper-kinetic and choreographed performances. At heart, her songs have resonated with aspects beloved of women: love, relationships, monogamy, female sexuality and empowerment. The appeal to fans and the industry alike is evident in sales of 118 million records as a solo artist, in the process of which she reaped 20 Grammy Awards, recognition by Billboard and the Recording Industry Association of America as the Top Certified Artist in America during the 2000s. Both Time and Forbes also attest to the power of her fame and influence.
Copying Those Sensational Beyonce Hairstyles
Ponytails with soft, sweeping waves to the side for a glamorous nighttime look. Achieved with a two-toned hairstyle: light brown on the crown and chestnut brown hanging off one shoulder. The very epitome of effortless glamor.
To complement a strapless gown one afternoon on the red carpet, the singer essays severely combed-back black hair, high ponytails in light brown and a band of chestnut tresses tamping down the base of the high pony to hide the elastic. Flawless effect: ears left free to display a dangling diamond-encrusted ruby "chandelier." Smooth skin all around.
Ponytails to offset another strapless creation at the red carpet. Light brown hazelnut hair combed in relaxed fashion toward the back at the crown and set off by a long fall of loosely-pinned chestnut curls at the back. Probably using extensions for that "dip-dyed" look.
Ponytails again, this time in a sleek low pony look. Center-parted dark hair with plentiful blonde highlights and severely-ironed hairstyle to complement the severe, black-and-white geometric gown.
Two-toned ponytails. Dark crown with chestnut highlights and slicked-back with pomade, that old standby of men. A medium ponytail is secure at eye height, revealing two colors of hair extensions held in place by an elastic band. Simple and chic.
Waves – The singer shows off natural, free-falling wavy texture in blonde with a smile, tons of gold bangles and some curl-defining cream! A relaxed look for chilling at the beach and a peekaboo swimsuit in full view under a loose men's undershirt.
Waves again – Really tousled waist-length blonde locks, kept in place by a black bowler hat a la Charlie Chaplin from the silent movie era of a century ago.
And waves yet again – Dark roots with hazelnut curls. The curled, waist-length hairstyle is kept in place solely by spraying a texturizer onto curled hair for that rumpled just-got-up-from bed effect.
Or come as you are, showing off a tangle of brown hair with blonde highlights. The blowout kept in place by emplacing a loose topknot.
One of Beyoncé's trademark looks is a mass of curly locks in brown with ash-blonde highlights. Just shoulder-length this time, the singer achieves nuzzle-worthy, touchable and non-frizzy ringlets with curl cream.
Another way to achieve curly locks, claims the singer, is to wind her long hair around a thick curling iron, then tug the ends while her hairdo cools. Dolled up in chestnut brown with blonde highlights, the performer clearly likes getting things done the laborious way.
A curly mass of shoulder-length hair, kept shiny and defined with a glossing cream.
Center-parted beehive look in black and lots of dimension added with about a foot of light brown highlights on either side. A look doubtless achieved with extensions.
Curly locks – a blow-dry hairstyle using a diffuser to enhance coils. Very sparse use of chestnut-brown extensions this time.
Severely short and left-parted boyish look, cut to straight locks with a flatiron. Tousle gently for a relaxed look and the performer is good to go!
Use a round brush when drying to smoothly add body and touch up with blonde "dip-dyed" ends. Otherwise, severe black all over.
Recap
Beyoncé of the famous ringlets and ponytails does demonstrate a propensity for varying with straight hair and well-managed curls.