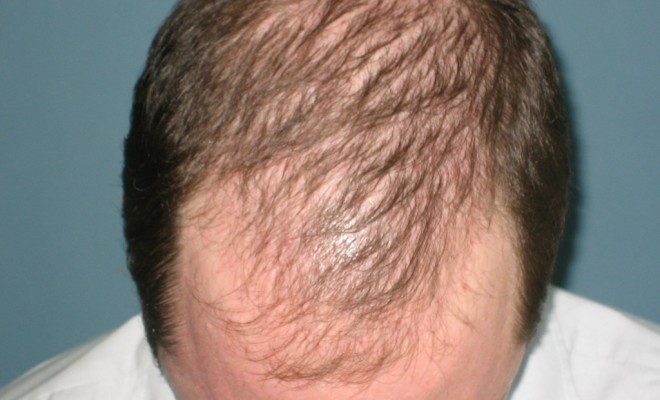 Hair Tips
Tips for People With Thin and Flat Hair
By
|
When looking for a salon which spells convenience, SmartStyle is one of the places that can come to mind. This salon has over 2,126 locations in Walmart stores across the United States and even extends its services to people in Puerto Rico. It is very convenient because parking is not an issue at Walmart and you can also do other things while you get your hair done.
The professionals at SmartStyle offer a full range of hair services which include haircut for men, women, and even kids, hair coloring services, perming, styling, and also waxing. Aside from the services, they also offer a variety of hair care products from big brands such as Biolage, Paul Mitchell, Designline, Nioxin, and more.
Getting the right services and using the appropriate products is important, especially when you have  fine or thinning hair. To ensure that you can wear and style your hair the way you want to, here are a few hacks that are good for thin hair types:
The hair products that are usually available in the market can weigh your hair down and make it limp. Since you have thin hair, you do not need that effect. Look for lightweight products and those which can add volume to your hair. Those products can make your hair strands softer and gives weightless body as a result.
Choose a hairstyle which can be worn in shorter or medium lengths because they work well for thin hair. Better yet, add layers and feathered-out cuts to create volume and make your hair look thicker. Avoid growing your hair too long because long hair needs to support its own weight and that can be challenging if you have thin hair.
As much as possible, avoid using hair styling tools which make use of too much heat as they can cause damage to your hair. If inevitable, do not blow dry daily or just use ionic or tourmaline dryer as these types of dryer are more gentle since they use infrared heat and negative ions.
Another tip is to work out a volumizing mousse into your hair before blow drying. Using this hair product can add some lightweight volume and dependable hold. Then, flip your hair upside down and blow dry directly into the hair roots. This style plus the product that you used can create tons of volume, making your thin hair look twice better.
When buying shampoos, it is better to use organic. Steer clear from those which contain sodium lauryl sulfate or ammonium lauryl sulfate. These ingredients, as well as drying alcohols, polymers, ammonia, and detergents, are the main reasons why traditional hair cleansers lather up good and feel so creamy while being used. But, they strip your hair and your scalp of natural and essential oils so they can be damaging to all hair types. Thin hair will most especially look tangled and lifeless after being exposed to these kinds of products.
Hairstyles with volume at the crown such as those with a bum or beehive work best for people with thin hair. They create the illusion of having thicker hair and they are also easier to style and lighter to wear. To create these types of hairstyle, you would need to have root-lifting products as well as a teasing comb.
Sometimes, people who have thin hair may also be prone to have a receding hairline and it can be difficult to manage especially for women. If you cannot solve this problem, you can easily disguise it by asking your hair stylist to cut short, blunt bangs to go along with your style. It can create a thick and rounded fringe which can add a lot of volume at the hairline.
Since you already have thin and flat hair, do not use hair straighteners anymore especially a straightening iron. It is more advisable to sport curls or waves to add more volume to your hair by using rollers or diffusers when drying, but you can also try other layered textures for variation.
To avoid too much effort on a daily basis, you can have your hair styled by the great stylists at a reputable hair salon. You can either get a layered cut with fringes or even get a perm or soft curls for the volume that your hair needs. By doing this, you can save time and effort because you do not have to think of different hairstyles every time you get ready to go out.