Hair is a woman's crowning glory, and it's never too early to start finding your personal style. Little girls tend to love experimenting with their hairstyles even from a very young age, especially because for every length, there are so many style variations.
Whether hair is straight, wavy, or curly, there are about 101 hairstyles you can take a look at and explore. Even if hair is naturally straight, girls can use curling irons to achieve wavy locks, so there really is no limit to what you can achieve. Girls can also add more character to these hairstyles with braids, ribbons, elastics, headbands, and other accessories.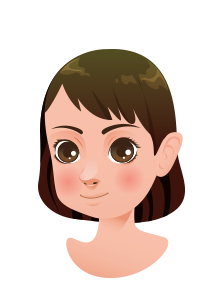 Cute Little Bob with Bangs
Little girls can pull off a short bob that's somewhere between the shoulders and the chin, framing the face well and keeping the look youthful and fun.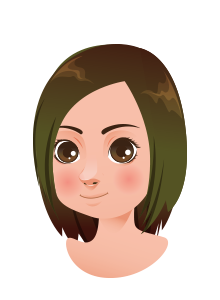 Long Razor-Sharp Bob
With razor-sharp ends and fringes, your long layered bob will look sophisticated and versatile.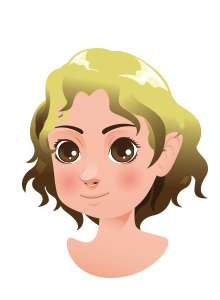 Whimsical Chin-Length Bob
A much shorter bob haircut also has its own charm, especially if you keep it side-parted and layered.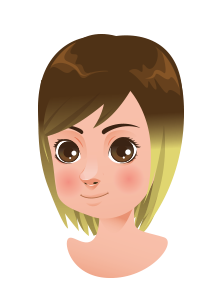 Rounded Cheek-Length Bob with Side Bangs
This sleek cheek-length bob frames the face really well because of its rounded shape. The layered side bangs complete the youthful look.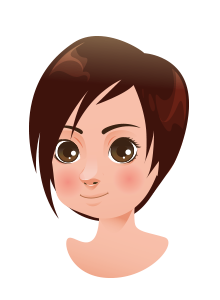 Bob with Thin Ends
For girls with distinctly round or square faces, it's best to go for this version of the bob, which has thinned out ends.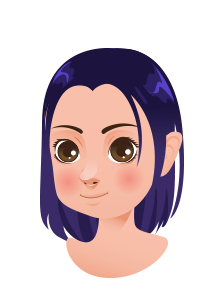 Center-Parted Bob with Flipped Edges
This angelic bob frames the face nicely and is rounded near the jawline, with edges that are flipped inwards and no bangs to distract from the face.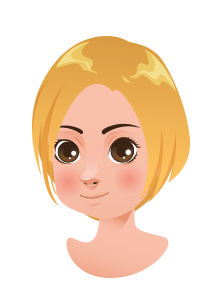 Stacked Bob
For girls with ultra thin hair, a short bob creates the illusion of volume, especially if it's stacked and layered at the back.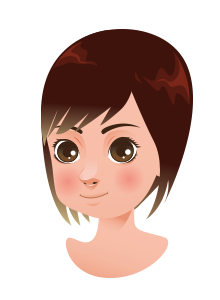 Pixie Bangs and a Bob
You can add some sass to the usual bob by pairing it with pixie bangs, which tend to be the highlight of the hairstyle.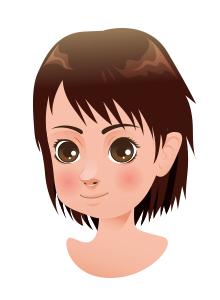 Multiple-Layered Bob
Why go for the usual single-length bob when you can get away with multiple layers and angular side tresses? This is best for thick hair.
10
Approximate Price: $17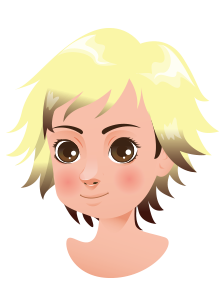 Curly Bob with Feathered Layers
With thick bangs and feathered layers, any curly bob will look youthful and fun. The layers ensure that it has body and volume as well.
11
Approximate Price: $18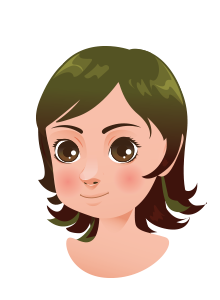 Short Wavy Bob with Outward Curls
The wavy bob can be parted on one side and textured with layers, finishing the look with outward curls in the ends.
12
Approximate Price: $18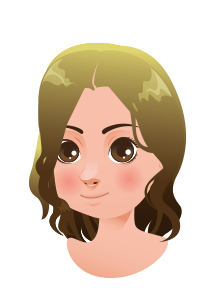 Shoulder-Length Bob with Loose Waves
Add some a little flair and romance to your shoulder-length bob by styling it with loose waves, a haircut that's best for thin hair in need of some volume.
13
Approximate Price: $17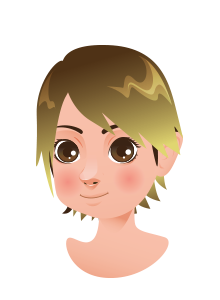 The Shaggy, Edgy Bob
Adorning the usual bob with shaggy layers gives off a rocker vibe that will make you look edgy and cool.
14
Approximate Price: $14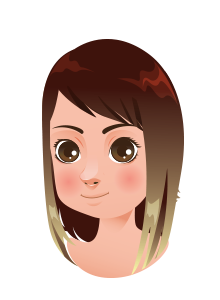 Layered Shoulder Length with Side Bangs
To look chic and sophisticated, you can grow hair all the way to the shoulders and add layers for texture, with side bangs to add more character.
15
Approximate Price: $15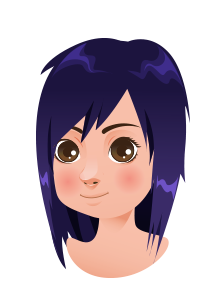 Edgy and Emo
A variation to the shoulder length, this hairstyle has layers that are more defined and sharper at the edges, with a lot more layers in the crown.
16
Approximate Price: $13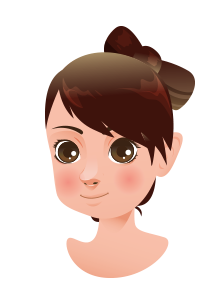 Giant Hair Bow
Who needs ribbons when you can make a gigantic ribbon out of the hair itself, placed on top of the head to adorn that pretty face?
17
Approximate Price: $18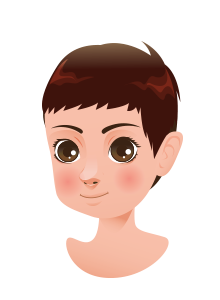 Sharp, Short, and Fringy
This hairstyle has a sharp and sophisticated look, with side bangs and fringy edges all throughout the short length.
18
Approximate Price: $12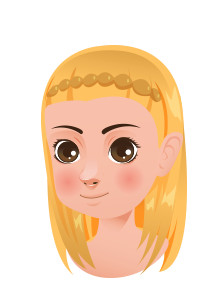 The Romantic Braided Headband
Whether shoulder length or long and flowing, keep hair away from the face and let a braided headband remind you of medieval times.
19
Approximate Price: $13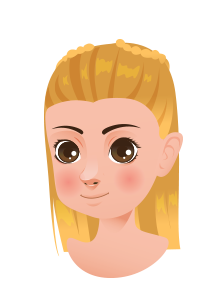 Half-Up Braided Heart
You don't have to settle for the boring half-up half-down because two braids can be styled at the back to form a delicate heart.
20
Approximate Price: $14
A Little Below the Shoulders with Rounded Edges
Sleek and straight hair can be grown a little below the shoulders, but to make it unique and feminine, the ends can be rounded.
21
Approximate Price: $13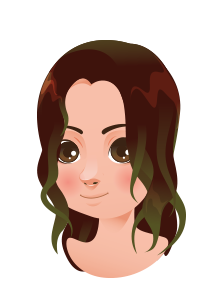 Mid-Length with Steps
To make mid-length hairstyles more interesting, the face can be framed by adding steps or layers to the front tresses.
22
Approximate Price: $15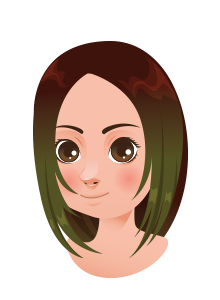 Multiple Face-Framing Layers
Long hair can get unruly, but you can also maximize the length by framing the face through multiple layers, starting from just below the chin and all the way down.
23
Approximate Price: $17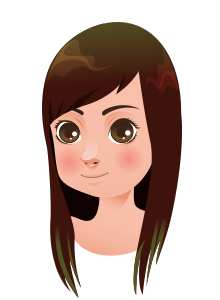 Long Pointed Layers with Side Bangs
Layers can be angular and pointed, and this works best with long fine hair. Long side bangs will complete the look.
24
Approximate Price: $17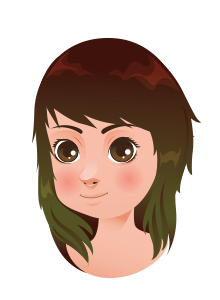 Soft Messy Layers
Long hair can also be styled with multiple soft layers so it can look naturally "messy" and bedhead-like.
25
Approximate Price: $16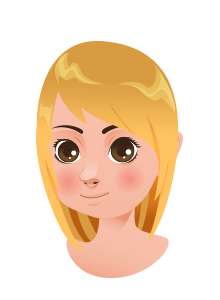 The V-Cut: Shoulder Length in Front, Long at the Back
Play with layers by keeping it shoulder length in front and gradually growing longer at the back, forming a unique "V".
26
Approximate Price: $14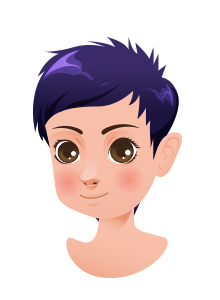 Sassy Pixie Cut
Sassy and short, this hairstyle instantly makes you think of Tinkerbell and pixie dust. This look gives off a lot of attitude and is more suited for the older girls.
27
Approximate Price: $16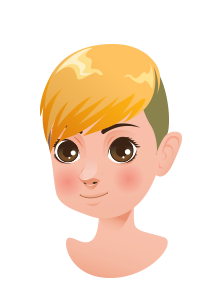 Messy Pixie with Graduated Side Bangs
You can go for an even edgier pixie cut with graduated bangs that are side-swept, giving a slightly messy-looking vibe.
28
Approximate Price: $17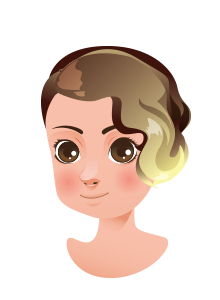 Finger-Wave Pixie
Combining the classic pixie cut with a few finger waves on top helps achieve a retro vibe that's nostalgic all the way.
29
Approximate Price: $18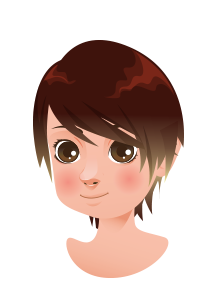 Long Pixie with Shaggy Bangs
The pixie hairstyle is usually short all the way, but you can add long shaggy bangs to make it a tad longer and more interesting.
30
Approximate Price: $13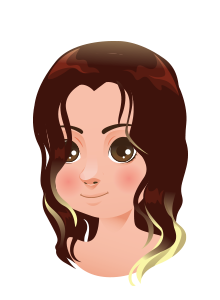 Little Girl Beach Waves
Fun and free-spirited, the hair is styled to form distinct "beach waves" that instantly make you think of surfing.
31
Approximate Price: $12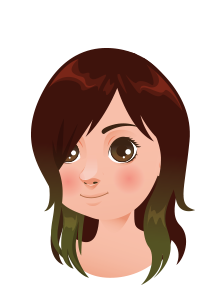 Layered Wavy Hair with Side Bangs
Naturally wavy hair can be the envy of many, and you can style this by adding well-defined layers and side bangs.
32
Approximate Price: $15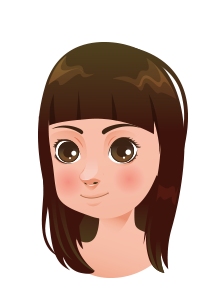 Full Bangs and Shoulder Length Locks
One way to keep the ladylike look is to keep a nice and dainty shoulder length, but also maintain thick bangs.
33
Approximate Price: $15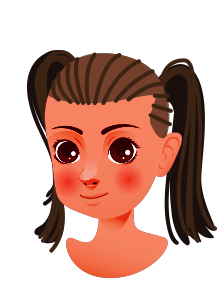 Goldilocks
Whether hair is naturally curly or with the help of a curling iron, forming thick individual locks will definitely make heads turn.
34
Approximate Price: $13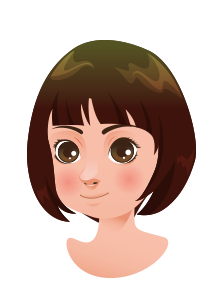 Rounded Edges and Straight Line Bangs
Little girls with very thin hair can benefit from dainty rounded edges and full bangs that are cut in a distinctly straight line across the forehead.
35
Approximate Price: $18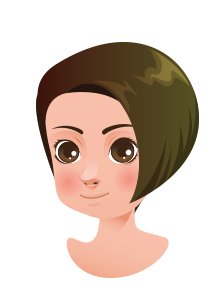 Young and Wild and Free
For little girls with funky and free-spirited personalities, an A-line cut with side bangs and streaks of color (highlights or clip-ins).
36
Approximate Price: $20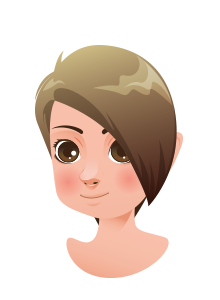 Short and Edgy with Asymmetrical Bangs
If you want to keep hair short but edgy, you can go for a short back but a long and airy front complete with asymmetrical bangs.
37
Approximate Price: $20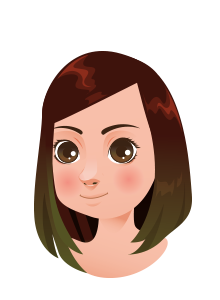 Angular and Uneven
Unleash your inner rebellious streak by transforming your straight hair with this hairstyle, which you will recognize because of its uneven angles and edges.
38
Approximate Price: $15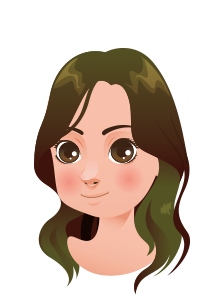 Girl-Next-Door with Long Flowy Curls
Long curls that flow from an off-center parting down to your shoulders give off a girl-next-door aura, completed by a tiny braid that you can secure behind your air.
39
Approximate Price: $19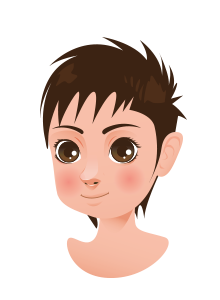 Shaggy and Spiky
If you're bored of your usual shoulder-length hairstyle, you can add some punk and personality by going for the shaggy and spiky look.
40
Approximate Price: $18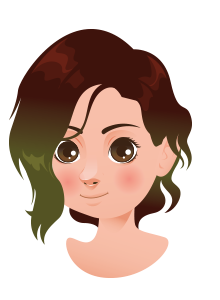 Charming Waves with Long Side Bangs
There's definitely something charming about wavy hair, and you can refine this with a few layers and long side bangs that form a layer of their own.
41
Approximate Price: $15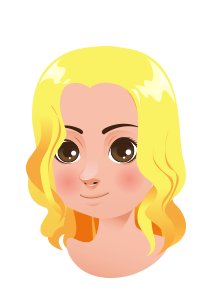 Center-Parted Cute Fluffy Curls
Large fluffy curls are a cute hairstyle for girls of all ages, and you can go for center-parting for a low-maintenance and free-flowing look.
42
Approximate Price: $18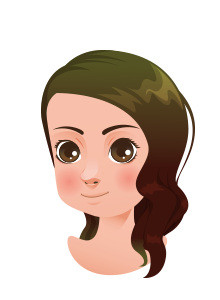 Loose Outward Curls on One Side
Long hair looks great with loose curls that are styled outward. Pick one side to shift all your hair towards, tucking behind the ear on the other side.
43
Approximate Price: $12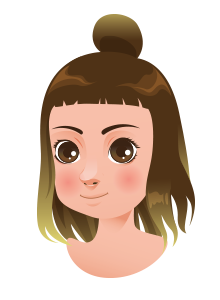 Sassy and Slightly Messy Top Bun
Maximize long hair for added height through a thick bun twisted and put in place at the top of your head. A slightly messy finish completes the sassy look.
44
Approximate Price: $13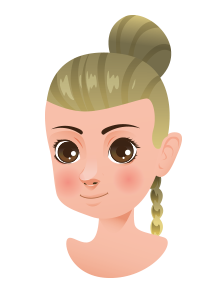 Topknot with Braid Detailing
A topknot that rests at the back of the head will look great with two tiny braids that go from the crown and the side all the way to the bun.
45
Approximate Price: $17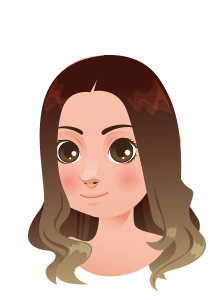 Flaunt Those Layered Waves
Medium-length to long hair can be maximized by parting it at the center and going for small and intense waves all the way to the bottom, layered for shape.
46
Approximate Price: $10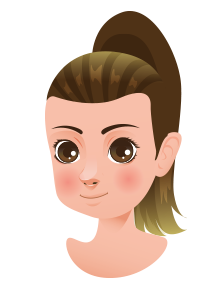 High and Mighty Ponytail with a Sleek Hair Wrap
Styling long hair in a high ponytail guarantees a chic and sophisticated look, especially if you complete it with a hair wrap that can be clipped in place.
47
Approximate Price: $12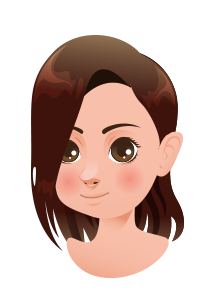 Sleek and Long with a Deep Side Part
Long hair can look sleek during special occasions with a deep side part and ultra-straight styling, which you can brush off to one side.
48
Approximate Price: $10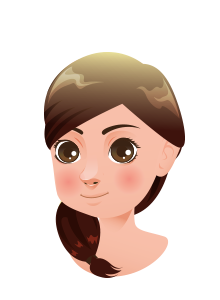 One-Sided Fishtail
A fun version of the fishtail starts loose at the crown for volume, then goes all the way down in one side.
49
Approximate Price: $10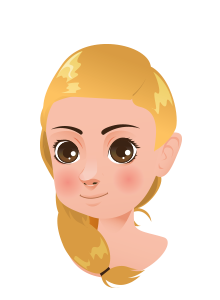 Long and Wispy Fishtail
A long and slightly-messy fishtail bread at the back can be softened by some tousled wisps of hair in front.
50
Approximate Price: $15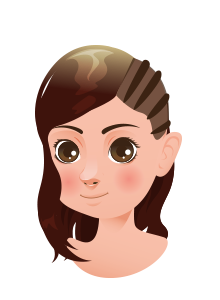 Faux One-Sided Undercut
Rich thick layers on one side can be complemented by a faux undercut on the other. There's no shaving involved, since it can be achieved through a cornrow braid.
51
Approximate Price: $13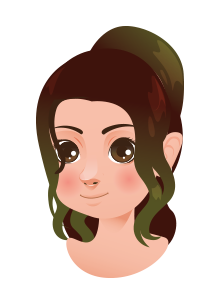 Half-Up with Flirty Waves
The half-up style is always neat, but you can go for long flirty waves to complete the rest of the look.
52
Approximate Price: $13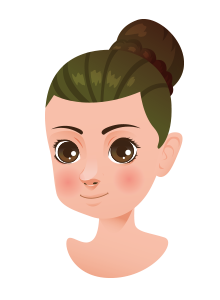 Multiple-Braid Bun
A fun updo that will keep the hair in place requires multiple braids starting from various places in the crown, then pulled back to join the rest of the hair in a high bun.
53
Approximate Price: $15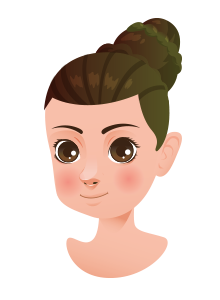 Fun Bun with a Double-Halo Braid
Girls with long hair can definitely go for a fun high bun framed by two braided halos – one surrounding the bun and the other one near the crown.
54
Approximate Price: $12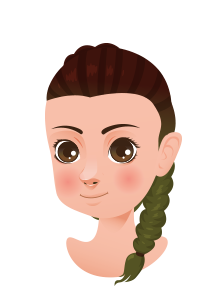 Diagonal Face-Framing French Braid
Draw attention to your face with a French braid that goes in a diagonal direction from one side of the crown, framing the face and ending and then all the way down to the front.
55
Approximate Price: $12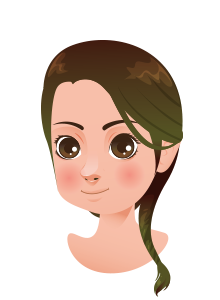 Boho Look with Mini Fishtails
You can also apply the fishtail trend to medium-length hair, with boho-like messy layers and a mini fishtail from one side (or both sides) of the crown.
56
Approximate Price: $10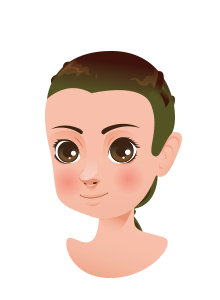 Intricate Basket Weave Braid
Add a dash of uniqueness to straight hair by going for the basket weave braid, which starts high at the back and gradually becomes narrower.
57
Approximate Price: $12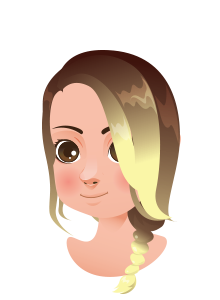 Long Silky Hair with Braid Detail
This hairstyle adds some character to long, silky, and straight hair by parting the hair on both sides then creating a braid detail in the middle.
58
Approximate Price: $13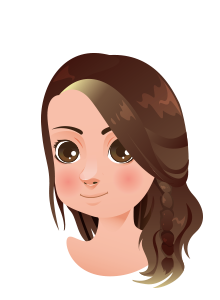 Messy Curls with Loose Side Braid
Messy curls add a lot of character, especially if side-swept and styled in a loose side braid.
59
Approximate Price: $14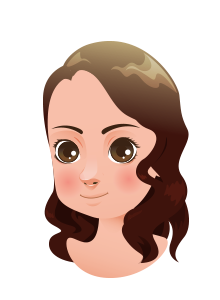 Side-Swept Retro Waves
Pay homage to the glitz and glamour of the olden days with large and textured retro waves, completed by a side sweep.
60
Approximate Price: $15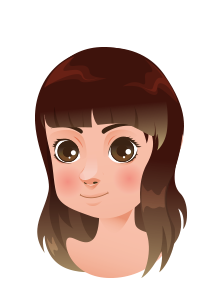 Big Blunt Bangs
Thickly cut blunt bangs will complement any length of hair, and you can play with the length by making the sides just a tad longer than the middle.
61
Approximate Price: $13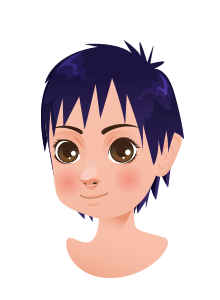 Textured Boy Cut
The tomboyish but classic "boy cut" can look good on girls too, especially if the layers are neatly textured.
62
Approximate Price: $15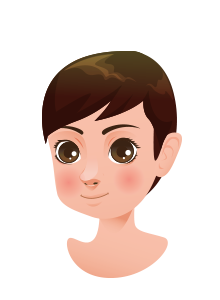 Boy Cut with a Side Sweep
A neat variation to the standard boy cut has a slightly long side-swept fringe in front, making the look edgy and unique.
63
Approximate Price: $18
Go Faux-Hawk with Braids
Girls might think twice before permanently cutting their hair Mohawk-style, but you can achieve a faux-Hawk using a French braid that goes all the way down from your crown, then folded over for height and volume.
64
Approximate Price: $17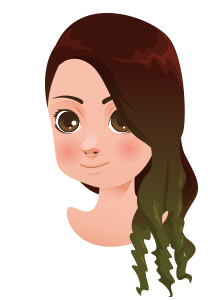 Long Side-Swept Ringlets
This glamorous hairstyle is done by parting long hair at the center then sweeping everything to the side with large ringlets.
65
Approximate Price: $17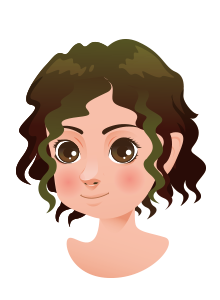 Layered Super Curls
Super curly hair can be hard to manage, but a good hairstylist can add long, over-directed layers to tame the mane and make it look glamorous.
66
Approximate Price: $15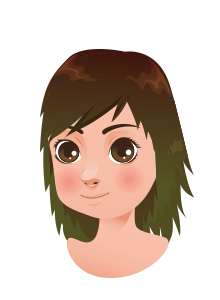 Feathered Medium-Length Hair
If your hair rests mid-length around the shoulder area, you can add texture through dense layers that give it a feathered look.
67
Approximate Price: $18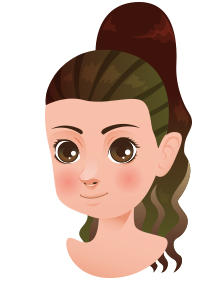 High Ponytail with Layered Curls
Fresh and youthful, this hairstyle consists of long large curls that are brought up to form a high ponytail on top of the head.
68
Approximate Price: $16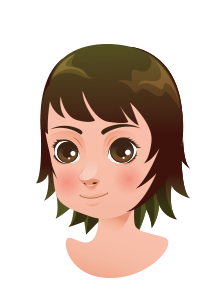 Playful and Wispy
Soft curls can be styled to be playful and wispy if it's the right length (cheek or shoulder), with side-swept bangs and a messy finish.
69
Approximate Price: $15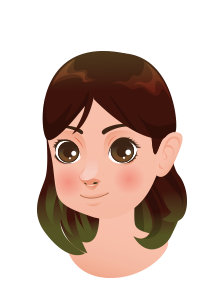 Off-Center with Inward Curls
Long hair can be parted a little off-center and then styled with thick inward curls that are loose and playful.
70
Approximate Price: $17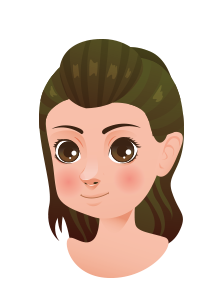 Half-Up with Puffy Crown and Layered Curls
Layered curls can add volume to hair, and styling it half-up will keep it neat. The puffy crown is a nice touch that adds some height.
71
Approximate Price: $15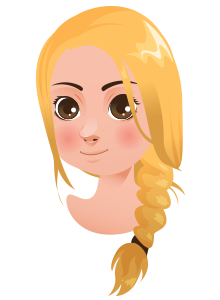 Messy Braided Twist
Side-parted hair can be styled and pulled back to form a loose and messy low bun. A braided headband will complete the look.
72
Approximate Price: $14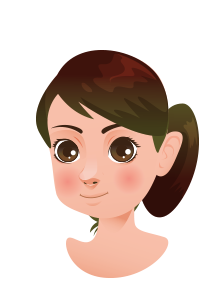 One-Sided Chignon
A variation to the classic chignon, this hairstyle is achieved by pulling all the hair to one side and forming a chignon at the very end.
73
Approximate Price: $10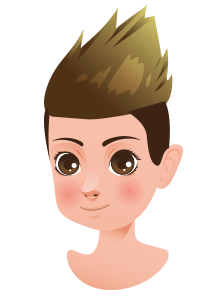 Chic Faux Hawk
Ultra straight hair (either natural or styled with a flat iron) can be styled further by brushing back the sides and teasing the hair on top, forming a Mohawk-like look that doesn't require any shaving.
74
Approximate Price: $10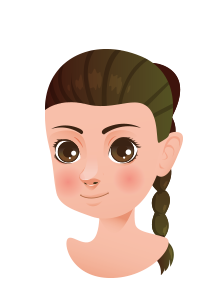 The Ribbon Braid
A long ribbon (your choice of color) can be made into a headband then incorporated as hair is styled and braided.
75
Approximate Price: $10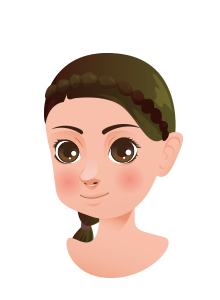 Low Ponytail with a Braided Crown
Delicate details are added to the usual low ponytail by adding a thick braided crown.
76
Approximate Price: $10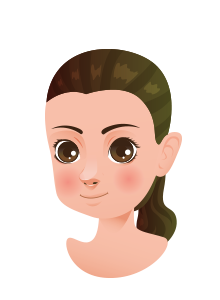 Low Ponytail with French Braids at the Center
Add some edge to any ponytail by adding three French braids at the center of your crown, braiding from the very top all the way to where the ponytail will be.
77
Approximate Price: $12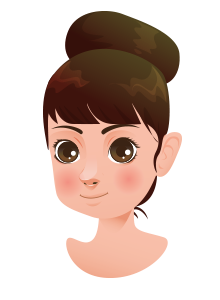 Donut Bun with Thick Bangs
A look that looks clean and sleek but also edgy, you can pair thick straight-line bangs with a donut bun at the back of your head.
78
Approximate Price: $10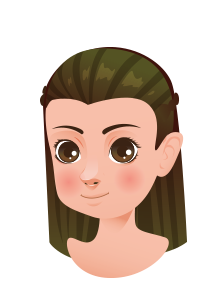 Waterfall Braid
Hair is braided sideways with a section dropping at every cross, creating the illusion of a waterfall at the back of your head.
79
Approximate Price: $12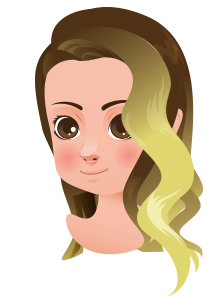 Side-Parted Voluminous Layered Waves
The classic romantic look can be achieved by side-parting the hair and styling it into long layered waves that are sure to add volume.
80
Approximate Price: $15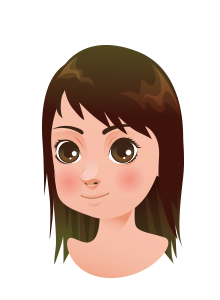 Long Layers with Jagged Edges
For long hair, nothing says edgy more than jagged (versus blunt) edges, and your stylist can achieve this by layering.
81
Approximate Price: $14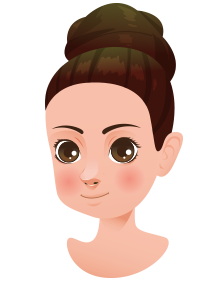 Sophisticated Updo with Loose Waves
An updo doesn't have to be uptight, because the stylist can make the updo textured by adding loose waves instead of slick ad pulled back.
82
Approximate Price: $13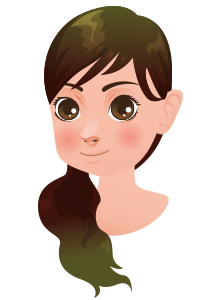 Side-Swept Voluminous Ponytail
Long layers and textured waves can be contained and styled into a side-swept ponytail, which achieves both volume and neatness.
83
Approximate Price: $12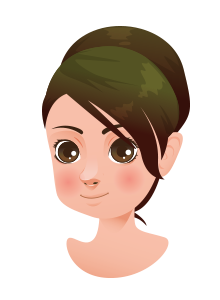 Bouffant with Side-swept Bangs
Ideal for formal occasions because added height is needed, this hairstyle pulls up all the hair into a modern bouffant, complete with the touch of side-swept bangs.
84
Approximate Price: $12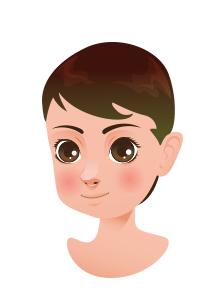 The Feathery Audrey
A smooth version of the pixie cut that's reminiscent of Audrey Hepburn and old Hollywood glamour, this hairstyle has feathery strands and side-swept short bangs.
85
Approximate Price: $15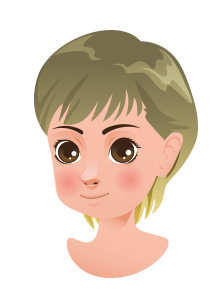 The Princess Di
Short hair doesn't have to fall flat, and you can add a lot of volume and layers to short hair that will make you tiara-ready and princess-perfect.
86
Approximate Price: $16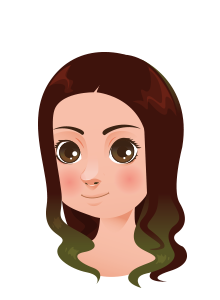 The Best of Both Worlds
This hairstyle gives you long and straight hair that's just curled at the edges, starting from below the shoulders downwards.
87
Approximate Price: $15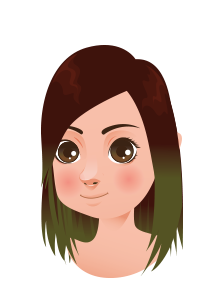 ZigZag Shoulder-Length with Flipped Out Ends
Shoulder-length straight hair can be made more interesting when you part it zigzag style and flip out the ends.
88
Approximate Price: $12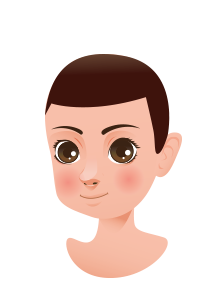 Super Short
Not everyone can pull of a super short look, but for those with the cheekbones and facial structure, the closely cropped cut is perfect.
89
Approximate Price: $14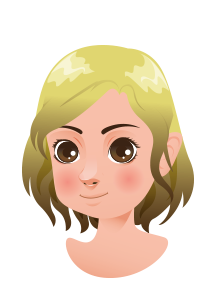 Chin-Length Loose Curls
Having chin-length curls that are kept loose and flowy give off a glamorous vibe that remind you of the olden times.
90
Approximate Price: $10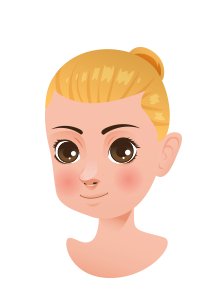 The Classic Ballerina Bun
You don't have to be a ballerina to pull of this hairstyle, which is characterized by fine straight hair pulled back to form a neat, no-frills bun.
91
Approximate Price: $12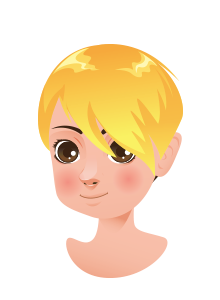 Slightly Messy Updo with Highlights and Side-Swept Bangs
An updo that's slightly messy can be styled with highlights and side-swept bangs, giving off an extra chic look that looks great on anyone.
92
Approximate Price: $15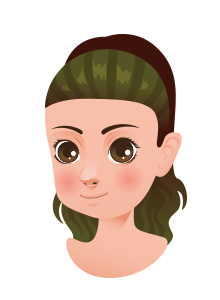 Half-Up Ponytail with Layered Curls
Layered curls can be styled back through a half-up ponytail that will give you height as well as keep hair in check.
93
Approximate Price: $13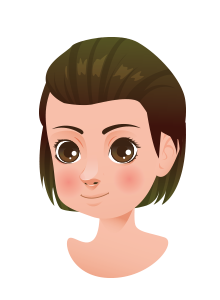 Half-Up Bob with a Little Height
Even a medium-length bob can be given the half-up style treatment, finishing it off with a little teasing to add height.
94
Approximate Price: $14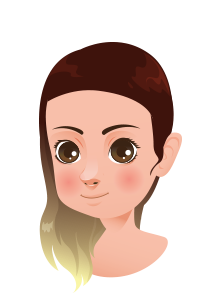 Side-Swept and Half-Up
An interesting variation to the half-up style requires you to keep everything side-swept, from the bangs all the way to the back.
95
Approximate Price: $15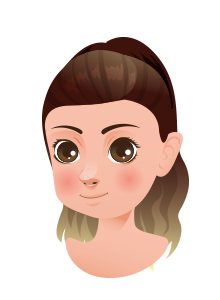 Tousled Half-Up Long Locks
The half-up hairstyle looks good with long locks, which you can make more interesting with a tousled twist both above and below.
96
Approximate Price: $16
Sweet Brushed-Out Curls
For maximum volume and sweetness, you can style your long hair with brushed-out curls that will make you the envy of many.
97
Approximate Price: $14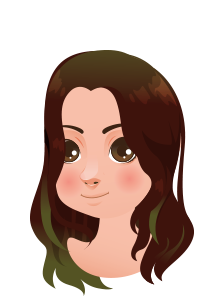 Piecey Waves and Layers
Those with fine hair can benefit from several well-placed layers and piecey waves, which will make your hair bounce like never before.
98
Approximate Price: $12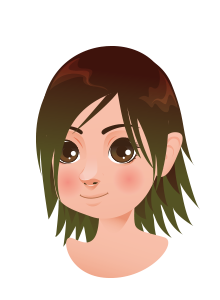 Medium-Length Tousle with Blunt Edges
Medium-length hair can be kept interesting with blunt edges and a tousled style that makes anyone look fun and flirty.
99
Approximate Price: $18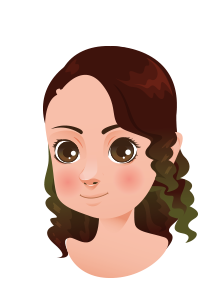 Ringlet Curls with a Deep Side Part
Ringlet curls are gorgeous at any length, but adding a deep side part makes everything better and keeps the hair style interesting.
100
Approximate Price: $15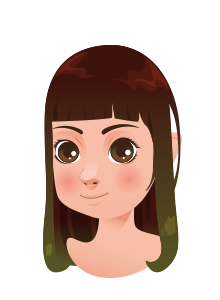 Polished Straight with Just a Little Curl
This hairstyle polishes the hair straight all the way, but at the very end there's a tiny curl that finishes it off with round interesting edges.
101
Approximate Price: $10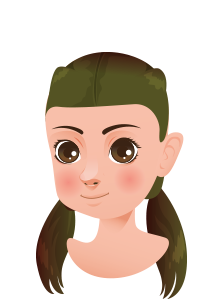 Criss-Cross Pigtails
Best for little girls, the hair can be styled as a variation of the usual pigtails by making braids that crisscross at the back.
With these 101 hairstyles to choose from, young girls can already experiment with their own style and ensure that they look smashing for every occasion. What's great about these hairstyles is that there are so many permutations and you can even try out every single one, playing with hair length and style to find the perfect one for that very moment.
Hairstyles for Girls YouTube