Buying online is one of the best ways to buy skin products.
There are so many skin care products from so many different companies that even if you had all the money in the world, you cannot try them all because not all can work together. Use of too many different brands can cause complications like allergies.
With so many products to choose from, you need time to study each one and see what best interests you. Buying online gives you that freedom.
You have to be resourceful and click to each product's site and study them for your best choice.
With the concept that the best skin care program is a total skin care regimen, we have combined the products that will go well together. None of these products will have adverse effects when used with any other product on the list.
Here are some of the best buys online:
1. 24K Gold Mask – $15
This product is best for people who would like to revitalize their skin and make it more youthful.
24K Gold Mask is an anti-aging treatment that help lift, brighten, smooth and refresh the appearance of the skin. This product fights the cause of wrinkles and prevents new ones from forming. It restores a healthy and radiant complexion.
2. Honey Milk Crystal Mask – $12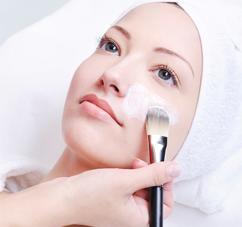 This product is the best treatment for irritated and sunburned skin. It reduces the redness and calms down the irritation. You will immediately feel a cool sensation upon its application.
This product is great after shaving or any facial exfoliation.
3. Red Wine Collagen Mask – $12
Derived from grape extracts, this product reduces the signs of aging. This is a good daily hydrating routine for those who would like to reduce their facial lines and wrinkles. This mask keeps your skin vibrant and youthful.
This product is great after tanning or skiing.
4. Lavender Repair Mask – $12
Most teenagers are plagued with reoccurring pimples. Though most wash their face often, it doesn't solve the problem much worse, it creates a new one, dryness and irritation.
This product is best for teenagers with acne problems because it balances the production of oils in their pores while it treats acne, eczema and rosacea.
5. Neck Lift Collagen Mask – $10
If you have already reaping the benefits of facial masks and have reduced facial lines, wrinkles and the years on your face, it's time to work on your neck.
This product tightens your skin around the neck area. It will make the skin on your neck smooth, soft and firm.
6. 24K Hand Mask – $15
While you may have removed several years on your face and neck, your hands might give you away. Well, it may not be all about hiding your age but, if you are going to have a skincare makeover might as well make it a total skincare makeover by including every exposed body parts. Work on your hands too.
This product works on your hands by protecting them from moisture loss. It hydrates your hands to keep them from looking dry, rough and overworked.
7. Wine Crystal Eye Slice – $5
Your eyes can never hide anything. All a person needs to do is look into your eyes and he can already tell if you are happy, sad, feeling youthful or stressed and aging. Tired and dark eyes are signs of stress, unhealthy living and aging.
This product will work on the lines surrounding your eyes, reducing their puffiness and darkening.
This product is best for people who are over-worked, stressed out and lacking in rest and good sleep.
8. Lip Collagen Crystal Mask – $10
Ready to get that kissable lips again?
This product will moisturize dry chapped lips making your lips smooth, youthful and kissable.
9. Acne Collagen Crystal Mask – $5
This product is used to treat acne directly by applying the mask on the specific acne area.
10. Diamond Illuminating Collagen Mask – $18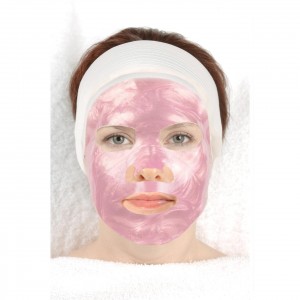 This product is a perfect for over worked and tired professionals. It is a quick fix for lifting the skin, reducing lines and wrinkles and eliminating the signs of tiredness and stress. It will make your skin look refreshed, rejuvenated and radiant.
The perfect skin care product is a set of products that can work together without being in conflict with one another in terms of formulation. Several products need to be applied in collaboration to provide total skin care and rejuvenation to the most sensitive parts; your face, around the eyes, acne spots, hands and neck.
All of these products are available at Beach Bum Tanning where professional advice and consultation is provided so every client will be able to get the full information on each product for his best deliberation, choice and satisfaction.