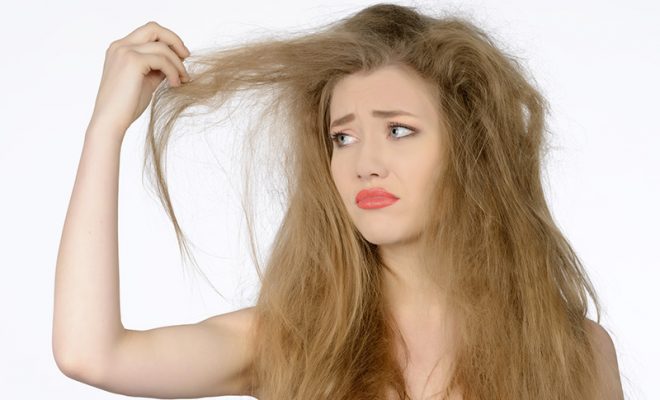 Hair Tips
Are You Ready to Embrace the Frizz? Here are Some Tips to Make it Work
By
|
Frizz is one of the most unwanted things a lot of people have during hot and humid days. Especially if you have curly hair, frizz is something inevitable. It takes a lot of hard work and tons of anti-frizz hair products to manage this hair issue, and it can also take a toll on those who regularly struggle with it.
If you're tired of battling with the extra volume your hair gets, why fight it? With the right techniques, frizz can easily be just considered as volume. The latest trends also help make natural look better preferred and attractive, as the beauty industry becomes more accepting of low maintenance beauty. Lorde is best known for her big hair and even Solange Knowles got married with a frizzy mane. It's really all about pulling it off if you want to embrace your frizz and take it to new heights.
But where do you start exactly? You have to first unlearn everything you know about taming your mane. Years of battling your frizz might have taught you a number of things how you can keep your hair in line, so you need to forget those things, pronto. Now, you're all about embracing your hair's natural texture without neglecting your hair care.
To help you get started, here are some things you should focus on.
Get the Right Cut
The right haircut is essential if you want your frizzy hair to work with you. Some styles only look great for flat, stick straight hair, so if your frizzy mane gets a lot of volume, this haircut will look like a mess on you.
Turn to a noted stylist from a reputable salon like Holiday Hair to help you find a good cut for the type of hair you have. A layered cut is one of the most highly recommended styles for those with frizzy hair, so ask your stylist for this and other styles that can help you pull off your frizzy locks.
Hydrate and Moisturize
Frizzy hair is usually dehydrated, so you need to remedy that to better control the frizz without minimizing it. With the right hydrating and moisturizing products, you can nourish your hair. This will allow you to have good, healthy hair despite all the volume. It will also make your tresses less prone to breakage, as frizzy hair can easily turn to dry, brittle hair in a jiffy.
Be careful, though, in loading up on hair products. You don't want to clog your follicles and damage your hair, so make sure to tread lightly with the items you slather on your locks.
Get Inspired
There's a lot of celebrities that are embracing the frizz and volume of their hair. Sure, you can argue that they have a good hair styling team ready to fix any hair mishap they have, but it doesn't mean that you can't take cues from your favorite A-lister in pulling off the volume-y hair look.
What you need to do is search for a celeb with the same hair type as yours. Got tight curls? Jenny Slate works her hair well with a good length. Solange Knowles is also the best woman to take after when embracing natural hair. Once you found a particular celeb who has the similar hair type as yours, get some ideas on how they style their tresses. Your hairstylist can also help you take after your fave celebrity and let you pull off your frizz the same way as your chosen Hollywood star.
Good Frizz vs. Bad Frizz
Even if you've decided to embrace the frizz, you still should be able to differentiate good and bad frizz. Bad frizz isn't the type you can pull off, as it is most likely unmanageable. Good frizz is what you want, as it is soft and bouncy.
And because definition is key when trying to pull off your frizzy locks, being able to keep the right shape is essential. Good frizz will let you style it easily. It can be achieved with the help of the right products and a good air drying technique. Bad frizz, on the other hand, can easily give you a bad hair day.
Be Effortless
With "it" girls like Alexa Chung, Blake Lively, Cara Delevigne, the Olsen twins, and Gigi Hadid playing up their frizz and flaunting their envy-inducing bed heads, opting to be more effortless and embracing your own frizzy mane is more stylish than ever. Stop fussing about your frizz and enjoy playing up your natural look more. Pair it with some athleisure, dress it up with a cool girl frizzy updo, or just be your fine self. Be actually effortless in embracing your frizzy hair and everything will follow.
Attitude is key to pull off your frizzy mane as a hairstyle, so make sure that you're in the right mindset if you want to try it yourself. Then get ready for the flood of compliments you'll surely get for having such great looking hair.