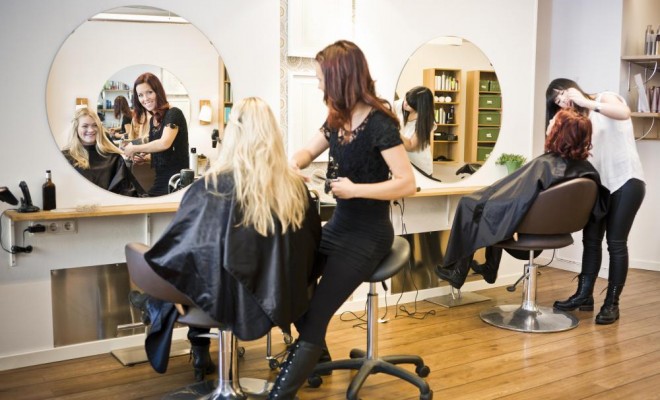 Hair Tips
The Do's and Dont's When Visiting a Salon
By
|
The key to a successful business is to provide excellent service and maintain professionalism at all times. In the hair styling and salon industry, the giant enterprise, Regis Salon achieved their current status of being in the top 1,000 corporations in the United States because of their fantastic service and discipline.
They started as a family owned business in 1922 which expanded into a chain of value-priced salons in department stores and now, they are a multi-billion dollar enterprise and a global leader in cosmetology, hair restoration, and beauty salon. With their more than 80 years of existence in the industry, we could not ask for a better confirmation of their excellent service.
It is natural for us as clients to expect professionalism and great service from the salons that we go to. However, we should also take note that it is not always a one way street. We also have to make sure that we always observe proper etiquette whenever we visit a salon to avail of their services. For guidance, here are a few of things that we should do and not do when visiting a salon.
Do's
Always be on time. In any appointment, it is important to be on time or even arrive at least ten minutes before your scheduled appointment. This will allow you to settle down and prepared for the service that you will be availing. Also, you have to consider that your stylist also follows a schedule and may have scheduled another client after you. If you come in late, it will also affect the schedules of the other people concerned.
Come in for a consultation at least a day prior to the day of service. This will give you enough information about the service that you will avail and set your expectations regarding the process, the length of time needed, as well as the cost.
Speak up. If you have something to say about your haircut or your hair color, do not keep it to yourself. Talk to your stylist and bring your concerns up as it is happening so that your stylist can fix it on the spot. It is only fair that you get the service that you want since you are paying for it.
Keep chattering at a minimum. You are encouraged to voice out any concerns that you may have and engage in a conversation to build rapport and develop a good relationship with your stylist, especially if you are planning to visit the salon often. However, keep in mind that you should only stick to friendly conversations and not treat our stylist as a counselor. Do not vent out your problems and demand for advice as it might only make your stylist, as well as other customers, feel uncomfortable.
Tip not just your stylist but also other people who provided services like washing or drying your hair.
Dont's
Do not cancel at the last minute. It is understandable that emergencies and unavoidable circumstances can happen so if you cannot make it to your scheduled appointment, let the salon know as soon as possible. This will allow them to open up your slot and give it to someone who can be there and give them actual profit.
Do not show up late to your appointment and demand to be serviced right away. If your stylist is not busy and did not give your spot to another customer, then you are in luck. However, if the salon is pretty busy that day, you have to learn to wait patiently.
Do not use speakerphones when you need to talk to someone on the phone or if you are going to watch videos or listen to music. Use earphones because you are not the only person in the salon. Better yet, refrain from using your phone too much as earphones may also hinder your stylist from doing his or her job well.
Do not bring your kid to the salon if you do not have a companion who can look after him or her. It is a salon and not a daycare. Unsupervised kids can cause a bit of chaos and disorder and you would not want to be the mom who keeps on screaming at your kid to just sit down and wait for you to finish.
Follow and even set your own rules whenever you visit the salon to ensure that everyone will have a pleasant time.