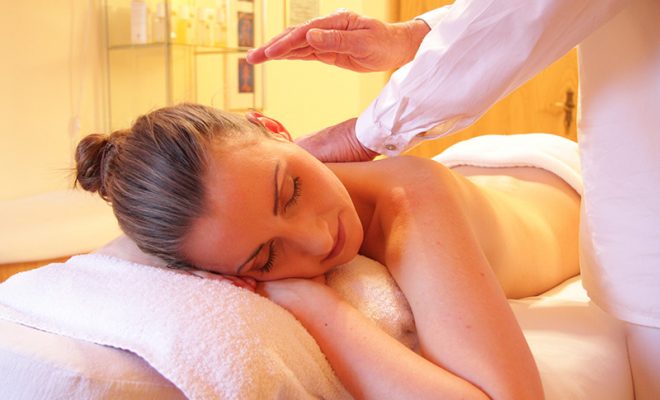 Other Tips
The 401 on Pregnancy Massage For First-Timers
By
|
Pregnancy can be such a pain in the neck, literally and figuratively! Yes, it's a great feeling to be nurturing life in your womb and bringing it into the world but it's also a time when your body seems to have a mind of its own. Your aches and pains come and go but they mostly come, often on your back, hips and legs.
Fortunately, there's good news for pregnant women who want relief! Elements Massage offers pregnancy massage, a hands-on massage that pregnant women and mothers with newborns can enjoy.  The prenatal and postnatal massage can be enjoyed by most women – certain health conditions preclude its enjoyment lest serious complications occur. 
But before you go in for your pregnancy massage, here are things that we think you should know first. Yes, you can ask the massage therapist about these things but it's a good idea, too, to come in prepared.
Wide Range of Benefits
While WebMd says that there have only been a handful of studies about pregnancy massage, there's a University of Miami School of Medicien study that suggest massage therapy has a wide range of benefits for pregnant women including:
Decreased feelings pain in the back and legs
Reduced feelings of anxiety possibly caused by the increased levels of serotonin and dopamine, the feel-good hormones
Decreased levels of cortisol and norepinephrine, both of which are stress hormones, so there's an improved feeling of well-being
Overall improvement in sleep and mood
But we don't really need scientific studies to convince us about the benefits of pregnancy massage either! Even slow rubbing motions against your aching lower back and hips for 5 minutes, which usually bear the brunt of your added weight, can ease the pain. Just imagine what a 60-minute full body massage can do for your mind and body!
Things to Expect
A professional pregnancy massage can last anywhere between 30 and 60 minutes depending on the areas covered. Of course, we suggest the 60-minute full body massage if you want to enjoy the benefits of massage to the fullest! But you can also choose the 30-minute massage if you're in a hurry, such as when you have other errands to run for your family.
Just as with a regular massage, you will also be asked to lie down on a massage table. But unlike a regular massage, a specially-designed pregnancy massage table will be used – it's a table designed to accommodate your growing tummy. You may also be asked to use bolster pillows so you can comfortably lie on your side during the massage; lying on your side may be your most comfortable position during sleep.
Yes, you can take a nap when you're being given a massage. In fact, many pregnant women do so because the massage is so soothing and relaxing!
You may also be asked to disrobe and just be in your panties during the massage. You may be modest about your nakedness but you shouldn't be for many reasons. Your massage therapist will be a woman who understands the female anatomy and you will be in a private massage room.
Besides, being naked will make it easier for the massage therapist to apply oil on your body, massage the kinks and knots in it, and give it the full attention and care it deserves at this happy time. You will also be covered in the areas where the massage therapist aren't massaging yet.
Due to the physiological and physical changes in a pregnant woman's body, there are differences between regular and pregnancy massage. For one thing, massage therapists only apply slow and light strokes on the legs – no deep tissue massage, no cross-fiber friction, no shiatsu massage, and no deep acupressure – since a pregnant woman has high risk of blood clots in the lower legs. Apply rapid and deep pressure on the legs can dislodge these blood clots and cause complications.
For another thing, the abdomen may or may not be massaged. If it's massaged, only ultra-light pressure is applied to it and only for a short time. Massage therapists, after all, aren't midwives and so they aren't trained to handle massage on the abdomen.
But is pregnancy massage safe in the first place? Yes, it is but there are safety precautions to know.
Avoid getting a professional massage during the first trimester, a recommendation based more on the potential legal liability that can come if a miscarriage occurs soon after a massage. Ask your partner or a friend to provide soothing back rubs, if you want relief from the dull aches in your back.
Consult with your doctor before undergoing a professional pregnancy massage. You may have an underlying medical condition that precludes full body massage. Your doctor will likely strongly advise against it if you have morning sickness, nausea or vomiting, high risk of miscarriage, or a high-risk pregnancy (e.g., preterm labor or placental abruption).
In many cases, you may be asked to provide a written consent from your doctor and to sign a liability waiver before the massage.