What exactly is a moisturizer? Aren't they just "glorified" lotions and basically do the same things as your basic skin cream? To help you better understand it, here's a quick rundown of everything you need to know about moisturizers along with the different benefits that you could derive from it.
Moisturizers are basically nutrient dense creams that are meant to hydrate the skin to the fullest; much more than your average lotion. Typically, body butters also make use of all natural ingredients such as cocoa butter, coconut oil, mango butter as well as Shea butter. By themselves, these ingredients can bring a number of great benefits for your skin. Below, you'll find a quick list.
Myth: Moisturizers do not contain antioxidants
Cocoa Butter Moisturizer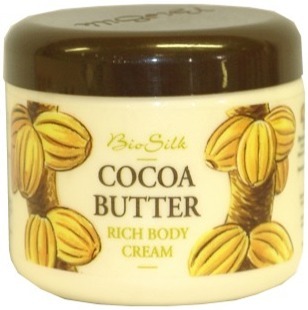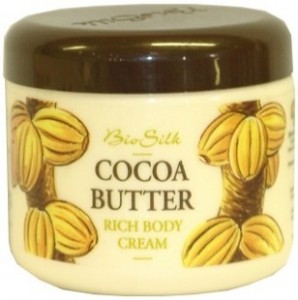 Lightens Stretch Marks – It has been widely noted that this can help in reducing stretch marks; many pregnant women all over the world would rub this on their bellies to help lessen the appearance of stretch marks as well as to keep their skin healthy throughout the pregnancy itself. Besides stretch marks, it can also trigger faster skin healing for certain scars that may have darkened over time.
Antioxidants – It also contains a high amount of antioxidants that help in fighting off free radicals. These free radicals are the most common causes of skin aging as well as different skin issues such as acne.
Deep Hydration – This is especially important when it comes to the colder seasons wherein our skin tends to get flaky due to the lack of moisture. Because cocoa butter contains a high amount of fatty acids, it is able to hydrate our skin thoroughly and deeply.
Myth: Moisturizers do not help in skin regeneration
Shea Butter Moisturizer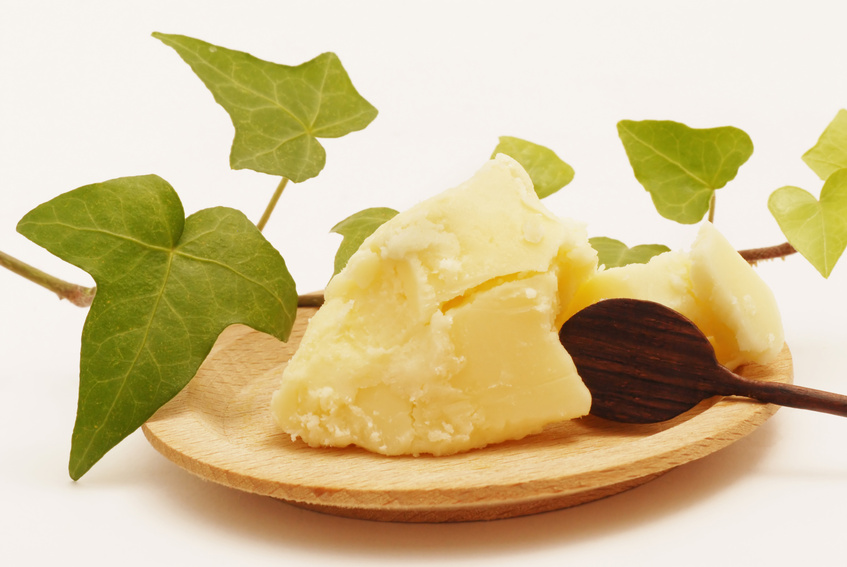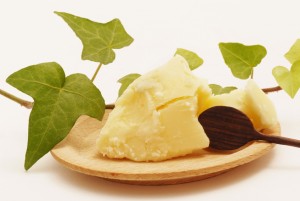 Skin Super Food – Shea butter is known to be moisturizing as well as skin regenerating. It can help protect your skin from UV sunlight and at the same time, provide ample hydration when the climates get harsh. Aside from these, it can also help strengthen your skin by stimulating your skin's ability to produce collagen– which makes it great for anti-aging as well. It would make your skin more supple and give it that healthy, radiant glow.
Healing – Because Shea butter also has anti-inflammatory and healing attributes, it can also contribute to treating certain skin problems and disorders such as: psoriasis, eczema, rashes (especially diaper ones), insect bites, hives, skin cracks, minor burns and cuts, dermatitis caused by contact with poisonous plants and even sunburn when you have spent too much time out in the heat.
It is very calming and soothing on the skin which helps in easing any of the discomfort caused by any of the above. Besides this, its benefits can go beyond skin deep. In fact, men and women who do a lot of sports could benefit a lot from getting regular massages using Shea butter.
It helps the muscles recover faster and better. At the same time, it also helps reduce muscle aches and eliminates toxins from their overworked muscles.
Myth: Moisturizers do not necessarily hydrate the skin
Coconut Oil Moisturizer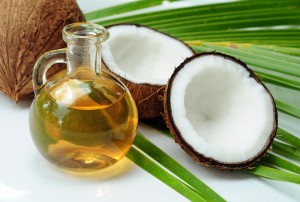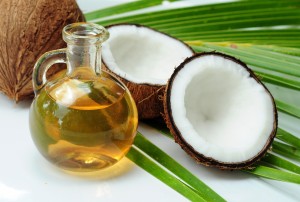 Moisturizing – Often, people would use a couple of skin moisturizers when it comes to their skin. One for hydration and the other to help fight against skin-aging. With coconut oil, you won't need anything else for it has components that would tackle both of those.
The best bet? It also contains anti-bacterial properties that mean it could help you with acne problems as well; something that you would not typically expect from oil. It is known to be deeply moisturizing, providing your skin with all the nutrients that it needs to stay healthy as well as strengthen collagen production thus helping you keep that youthful glow.
For people who enjoy going to the beach but want something that would protect their skin from the UV rays, this is also great for that purpose and used in conjunction with other ingredients such as Shea butter. It only gets better. If you want, you could always ask Great Clips salon for some tips in using moisturizers.
Treating Skin Disorders – Much like Shea butter, it also known to be very helpful when it comes to the treatment of eczema and psoriasis. It does this by killing of the microbial bodies that are often the cause of these issues.
At the same time, it heals the broken skin by stimulating the growth of healthy skin cells. So if these skin disorders have left visible marks on your skin, such as acne scars, using coconut oil regularly would help fade those away.
Myth: Moisturizers do not have potent ingredients
Mango Butter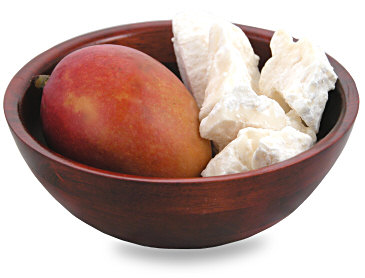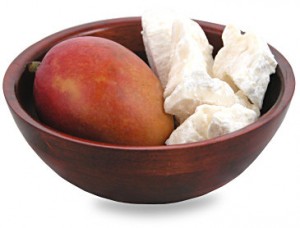 Anti-Aging – When it comes to anti-aging, mango butter is one of the most potent ingredients that you can add to body butters. It is highly effective when it comes to rejuvenating the skin simply because it contains a generous amount of antioxidants.
These antioxidants help in neutralizing the toxins in our skin and at the same time, promote cell renewal which also prevents the formation of wrinkles, fine lines and other skin issues that are brought on by aging.
Mango butter contains a lot of valuable skin acids as well; among which are, stearic acid, oleic acid and linoleic acid. Aside from these, it also contains vitamin A as well as a high amount of vitamin E, D and C along with calcium, folic acid, magnesium and iron. All of which are great for the skin's overall appearance and health. Lastly, it is also capable of protecting your skin from sun damage.