Hairstyling is a complicated science that deals with so many different variables; hair texture, density, curls not to mention, the bearer's personality.
That is why top hair salons like Great Clips Salon have employed only the highly trained and talented hairstylists who have deep mastery all the variables to help women get they particular look they want consistently.
But, can women do it on their own?
To some degree every woman is a hair care specialist who can very much whip up instant hairdo miracles any place, any time given the right tools.
What's God given, can be altered and enhanced thanks to creativity and very useful hairstyling tools that have been invented to make women, the great artists and masters of their looks.
Here are some of the female hairstyling tools "must haves":
Blow Dryer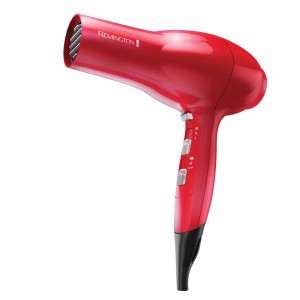 The most important styling tool is the blow-dryer. The blow-dryer is a must have for all types of hair.
For one, leaving your hair wet for too long will attract dirt. Everything sticks to water. Every second you leave you hair wet, dust clings to it.
Second, wet hair is heavy hair pulling away from their roots. This stress is bad on your hair roots and is one of the contributing factors to hair loss.
If you don't have a blow dryer, your only option is to dry your hair with a towel. Drying it with a towel will damage your hair's texture. Every time you rub your hair against each other or to anything else, you are damaging its texture and possibly breaking them.
You'll need a blow-dryer to dry your hair safe and fast. And, you can use the hair dryer to set it according to the style that you want.
But aside from the blow-dryer, there are other tools that you'll need in order to deviate or enhance the type of hair that you have.
1. Fine straight hair
The best thing about hairstyling is that it provides no limits and boarders.
Sometimes, people with fine and straight hair would want to put more body and fullness to their hairdo and these are the 2 most valuable tools to achieve this.
Fine-tooth Comb
People with fine and straight hair can use a fine-tooth comb to tease their hair from the crown in order to create a lift and add volume. Teasing your hair will put more texture and set each strand farther apart from each other to create a thicker and fuller look.
Curlers
Curlers are also very helpful in putting temporary wave on your hair. After shower, you can set your hair around the curlers. When your hair is wet, you can do whatever you can with them. Setting them on curlers and blow-drying them form there will make them follow the shape of the rollers and create an artificial temporary wave.
2. Fine wavy or curly hair
Duckbill Clips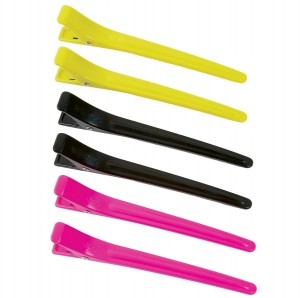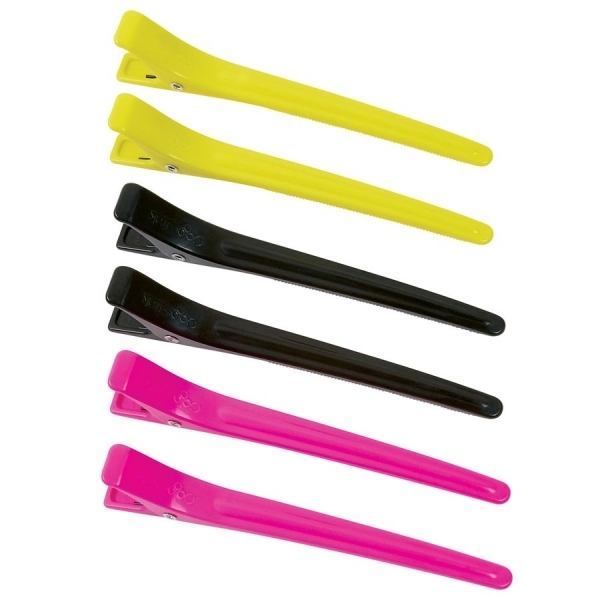 When you want to put more lift on your hairdo, you can use duckbill clips. While your hair is still wet, slip and clip the duckbill clips at the roots of your hair and twist. Leave them there and remove the clips only when your hair is already dry.
Round Boar-Bristle Brush
When you want to lessen the wave and curl, you can use a round boar-bristle brush to gently run through your hair and stretch it as you blow-dry on straightened hair strands.
3. Thick Curly Hair
Boar and Rubber Bristle Round Brush
If you have thick and curly hair but want a straighter hair finish, you can use a boar and rubber bristle round brush to run through your hair, stretch it and blow-dry straight.
The mixed bristles of the boar and rubber bristle round brush grips thick and curly hair well.
Conical Curling Iron
If you want to enhance your curls and make them twist on the same direction for more organized curls, you can use a conical curling iron and set your curls the way you want to.
4. Thick wavy or straight hair
Flat Cushion Brush with Mixed Bristles
When you have thick hair and you want to blow-dry them straight and fast, you can use a flat cushion brush with mixed bristles that can move smoother through the thickness and grip thick hair better.
Flat Iron
A flat iron will even do the job faster. It will do the function of the blow-dryer and brush.
Velcro Rollers
To put even more body to your thick hair, you can set groups of hair strands on velcro rollers and blow-dry from there. The velcro is easier to use for thicker hair.
5. Coarse wavy or curly hair
Paddle Brush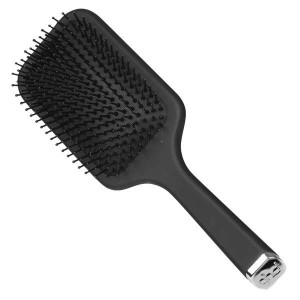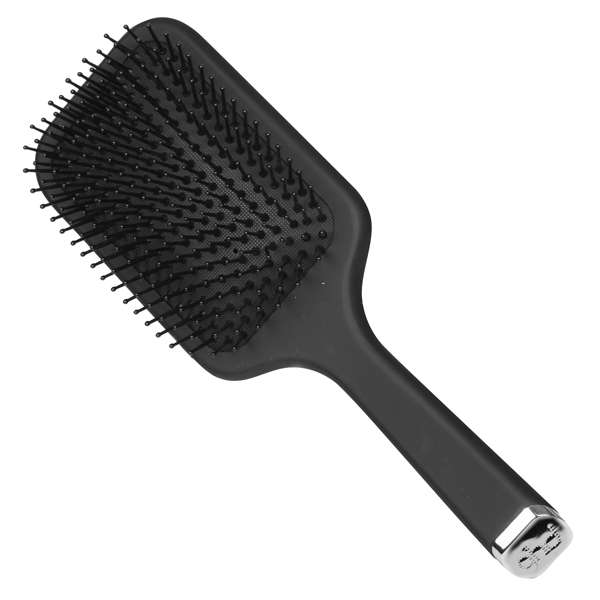 When you have coarse wavy or curly hair and want to have it styled straighter, you can use a paddle brush which will keep your coarse hair smoothen as you blow-dry.
All these hairstyling tools are available to empower women to, once in a while, do their hair own makeovers. But, hairstyling is a special treat. And the best way of giving yourself a treat is to enjoy the pampering services of a full service salon such as Great Clips. Once in a while, women should allow themselves to be treated like princesses.