101 Hairstyles for Women
Most women stick to just 2 or 3 hairstyles their whole life, which is a pity really, because there is a wide range of hairstyles and haircuts that any woman can try on her precious locks. Varying up the look of your hair is ideal if you want to make some changes in your life; you can start with the way you look.
Regardless of what kind of hair you have, or how much budget you can set aside for your hair, surely there is a style or cut that will suit YOU. Adding colors and textures to your hair is also a great way to rejuvenate your current look.
That said, here's a list of 101 hairstyles for women you can check out: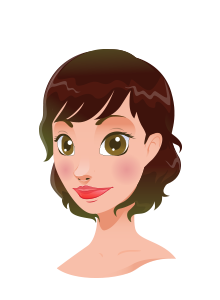 Layered cropped cut with waves and highlights
A cropped cut can be extra chic and sassy when waves and subtle highlights are added to give it a nice dimension. Soft, medium wavy curls must fall just above your jawbone.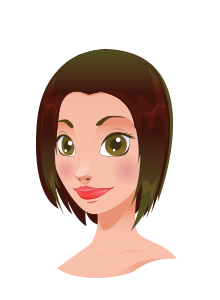 Classic chic and short blunt bob
A straight edge cut that falls just above your collarbone is always in style. This hairstyle is suited for women with straight hair. Flat ironing or blow-drying may be required for a sleeker finish.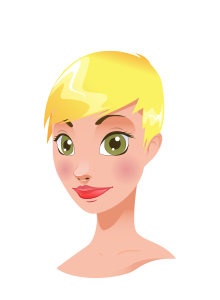 Pixie cut with side-swept bangs
Pixie cuts are great for accentuating the cheekbones, and these sassy short cuts can be made sexier and extra chic when side swept bangs that fall just above the eyebrow are added.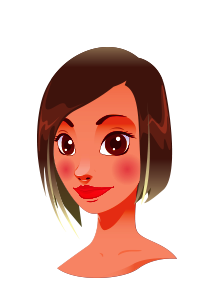 Asymmetrical straight and sleek bob with ombre highlights
Spice up the classy straight and blunt bob with trendy, asymmetrical cuts that are slightly longer at the front of your face (for framing your face's shape). Ombre highlights can be added for extra definition.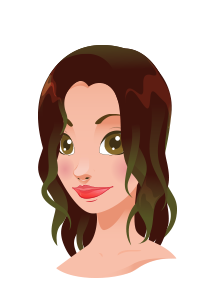 Medium-length tousled waves with subtle highlights
Using loose curling techniques and texturizing hair products create soft, tousled waves. Waves on the front edges of your face can curl outwards to frame the face. Subtle highlights give the cut an extra dimension.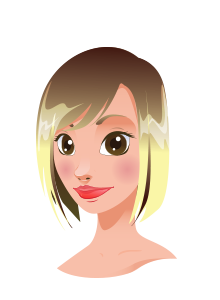 Layered short round bob with side-swept fringe
This short bob is ideal for a young and fresh look. Soft layers give the hair texture and depth. A side-swept fringe that falls right above the eyebrows frame the face even more.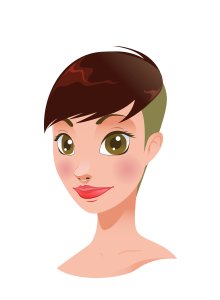 Short and edgy pixie cut with undercut
A classic pixie cut can be made more edgy and on trend by adding an undercut on both sides by shaving. A layered, side-swept fringe can be added for a sleek, feminine touch.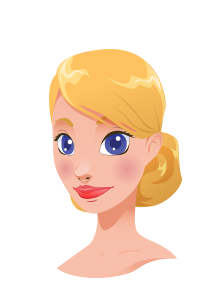 Smooth and sleek low chignon
For a business or formal occasion, a low chignon exudes classiness and chicness, perfect for any outfit. Hair must be straight (or flat-ironed/blow-dried straight) for a smooth finish on all sides.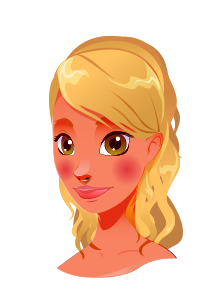 Half-back pinned hairstyle with medium curled ends
This romantic hairstyle is achieved by only pinning the top half of your hair backwards. The ends of the hair are given soft, medium curls by way of large rollers or curling irons.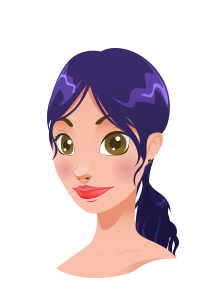 Inverted ponytail with soft, tousled waves
A ponytail styling tool shaped like a loop creates this chic and romantic hairstyle, suitable for medium to long hair lengths. Soft, tousled waves can be added for a summery, feminine vibe.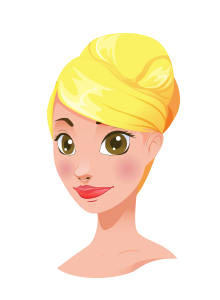 Smooth and chic French knot
This up-do is perfect for formal and business occasions for women with straight or wavy, medium to long hair lengths. Hair is parted, pony-tailed, secured with bobby pins, then finished with hairspray for a sleek look.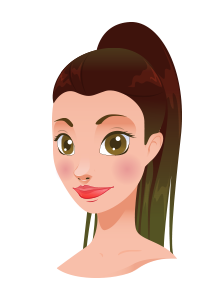 Bouncy, high ponytail with rounded ends
This easy up-do is classy and never goes out of style. A classic, high ponytail (for women with medium to long hair lengths) can be enhanced by adding extra volume with rounded ends that curl inwards.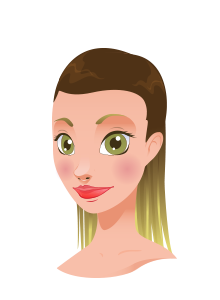 Slicked back straight hair with ombre highlights
Hair is combed back and secured in place by a hairstyling gel or a strong hairspray. This style looks great for ombre-highlighted hair, to accentuate the tips of medium to long hair lengths.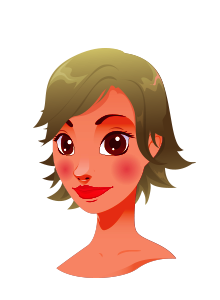 Short and choppy bob with textured waves
This short haircut's length falls just above the collarbone and under the jawline, and elongates the neck. Adding some textured waves to the layered cut makes this style bold and sexy.
15
Approximate Price: $145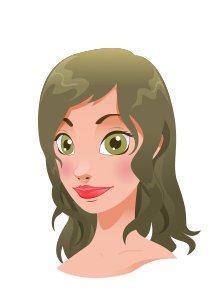 Shoulder-length soft curls with subtle highlights
This bouncy and feminine style never goes out of trend, and is easy to maintain. For an added definition, subtle highlights of any color suited to your natural hair color will greatly enhance the look.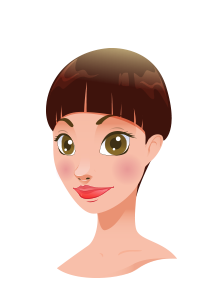 Short and sleek, round mushroom cut with fringe
For women with naturally straight hair, this bold and modern mushroom haircut will accentuate and frame your face's shape. The soft curves create a mushroom look, while a straight fringe finishes the look.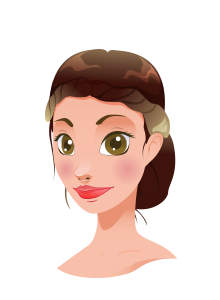 Side-parted twisted crown braid up-do
This feminine hairstyle makes use of a thick braid to create a half crown at the top front hairline that goes towards the back, finished off by a high or low chignon, or a simple ponytail.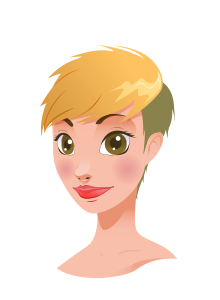 Spiky, long and layered pixie cut
A bold and edgy take on the classic pixie cut is this overgrown pixie-like do, defined by spiky layered strands in asymmetrical cuts, finished off by a short and spiky fringe.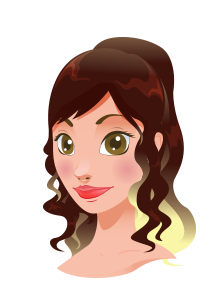 Bouncy and curly half up-do
For women with big and natural curls, this half up-do can exude sexiness and chicness with an easy-to-achieve style. For extra volume, hair texturizing products can be used to give your curls an extra lift.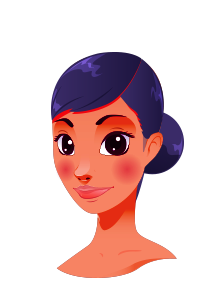 Smooth and sleek half bun
Many celebrities and models are using this trendy hairstyle. The top part of the hair is combed back (or parted in half) and secured on the top of the head in a nice, smooth bun.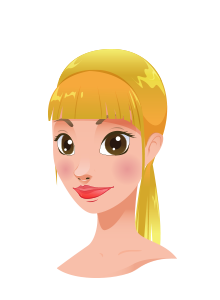 Half ponytail with blunt fringe and soft waves
For a feminine and youthful look, a blunt, straight-cut fringe that falls above the eyebrows can be added to the classic half ponytail. The ends of the hair can be curled to create soft and big waves.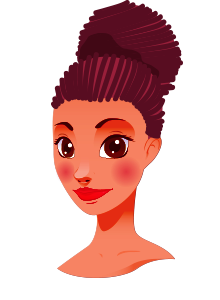 High bun with twisted braids
This hairstyle is perfect for casual to formal occasions. Starting with a high ponytail, create several braids with the ends of the hair and secure these around the base with bobby pins to create a nice, stylish bun.
23
Approximate Price: $200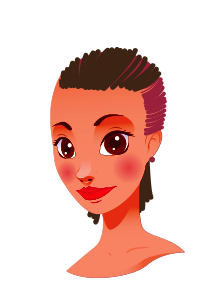 Edgy yet classy braided Mohawk
Small braids are created upward on each side of hair. The "Mohawk" is created by collecting all the remaining braids on the topmost part of the head to create one big braid, ending at the base of the head.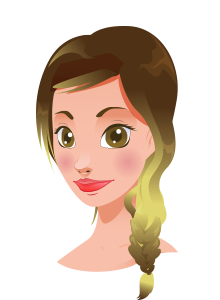 Loose and soft side fishtail braid
For a feminine, beach look, or "model out of duty" vibe, a soft and loose fishtail braid for long hair lengths can be very sexy and on trend. A hair texturizer product can be used before braiding for extra volume.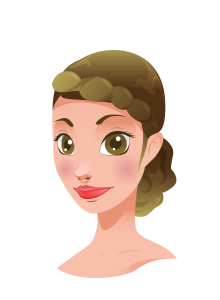 Sleek, French fishtail braid knot
A new twist on the classic French knot incorporates a fishtail braid at the back of the head, and ends in a small and low knot or chignon, secured by bobby pins.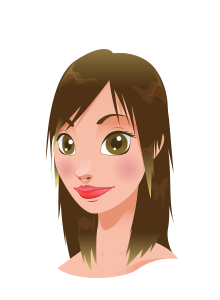 Long and layered locks with crimped edges
This 80's inspired hair texturing technique looks great when used on long, layered locks. The ends of the hair can be crimped to create those nice, small waves, and the whole look is finished off with hairspray.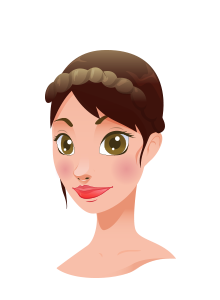 Twisted crown braids with romantic, soft waves
Two loose braids from each side of the head pinned at the back of the head create this very feminine crown. The ends of the hair can be given big and soft curls for a romantic look.
Double Dutch braided, side-parted half crown
This hairstyle is suitable for medium to long hair lengths, as the hair is parted on the side, and two loose and thick braids are created from the part and pinned back underneath.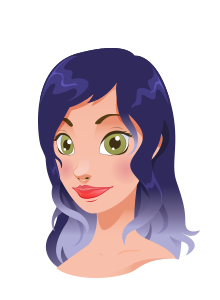 Long and wavy layered hair with dip-dyed tips
For long and layered hair, a bright pop of color can be added on the tips of the hair by way of dip dying. This might entail bleaching the tips of the hair for darker hair colors.
30
Approximate Price: $120
Sleek and sassy cornrow bun
The classic cornrows can be made sleeker and more chic by creating a bun, gathering all the braids into a tight knot on top or on the back side of the head.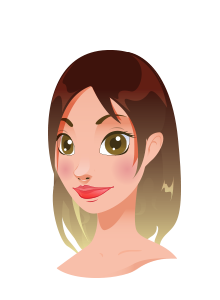 Layered medium-length bob with tousled waves and ombre color
A medium length bob need not be boring, as adding ombre color dye to the tips of the bob can rejuvenate and freshen up the style. For more texture, tousled waves can be added by using a curling iron.
32
Approximate Price: $155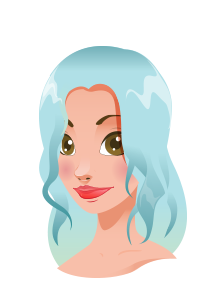 Trendy, pastel-colored hair color
To achieve this bold, bright, and youthful look, hair must be bleached into a platinum blonde, before applying the color of choice. A hair colorist will apply a technique to create the light pastel shades of the dye.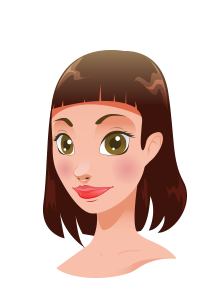 Medium bob haircut with short baby bangs
For women with naturally straight and fine hair, this cut can be very flattering and frames the face well. The short, blunt baby bangs are cut midway across the forehead.
34
Approximate Price: $180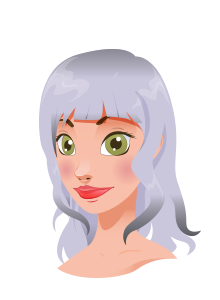 Pastel gray hair color highlights and dip dyes
Pastel gray is very trendy hair color right now for young women. To achieve an ashy gray, hair must be bleached first, and then toned by an experienced, professional hair colorist.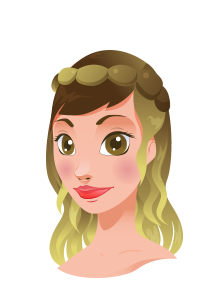 Waterfall crown braid with soft round curls
This loose braiding technique called waterfall braids can be used to create a crown around the head, secured by an elastic band. The remaining ends of the hair can be curled for a romantic look.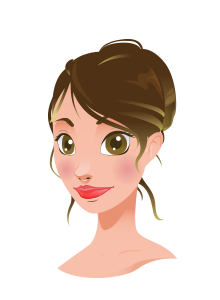 Loose and messy up-do with highlights and side-swept bangs
For a chic and sophisticated look that's not too stiff, a messy bun or half bun looks great on highlighted shoulder to medium-length hair. Side-swept bangs can be added to add a sexy touch.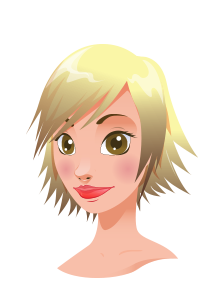 Layered long bob with razored edges and wispy fringe
An edgier take on the classic long bob is one with edges being razor cut, creating sharp yet subtly defined ends. A thin, wispy fringe can be added for a more feminine and youthful vibe.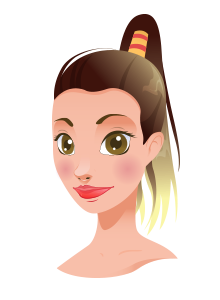 High ponytail with hair wrap
Your normal high ponytail can be jazzed up and made sleeker with a small part of hair wrapped around the base of the ponytail, covering the ponytail band. The look is finished off with hairspray for a polished look.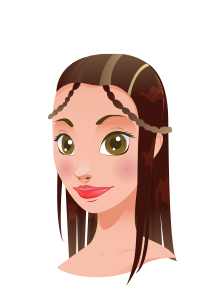 Ultra sleek straight long hair with braided top
For the ultimate sleek and trendy look that's perfect for a night out or a fancy occasion, long length hair can be ironed flat and smooth, with the top parted and French-braided.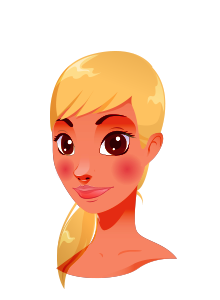 Romantic side ponytail with long, side swept bangs
Soft and wavy curls can be styled into a very feminine and loose side ponytail, while long, wispy bangs can be swept sideways, away from the face. The look is finished off with a spritz of hairspray to keep in place.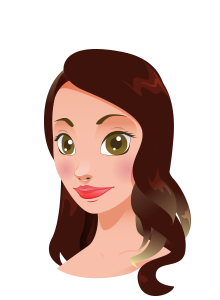 Medium length retro waves with side swept part
Perfect with a vintage ensemble, the middle to lower parts of the hair is curled into a 50's style retro wave, while the top part of the hair is kept smooth and swept gently on the side.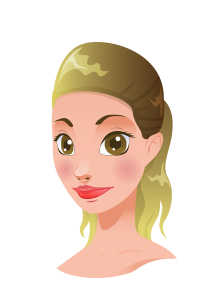 Inward curled short high ponytail with chic pouf
For short bobs, this chic and classy high ponytail can be made even more sophisticated by adding a pouf on top. By using a comb and hair styling products, the pouf's size can be as big or as small as desired.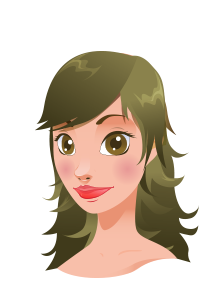 Long layered cut with outward, feathered curls
This is another take on the straight and front layered cut by way of making the razor-cut, feathered front layers curl outwards, swept away from the face. The gentle waves and edges frame the face very nicely.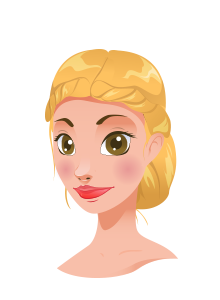 Center-parted hair with braided crown up-do
This feminine and classic hairstyle is perfect for formal events. The usual up-do is given extra emphasis by adding a braided crown from the bottom of the bun, and all around the head.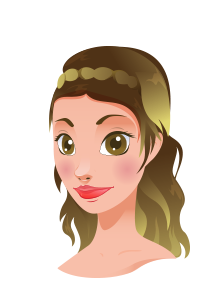 Voluminous tight curls with braided front crown
For women with naturally tight curls, this hairstyle accentuates the volume and texture of the hair. A braid that goes along the front hairline, like a headband, creates a nice accent on the hair.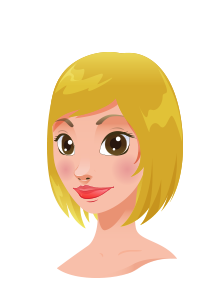 Short, wispy bob with subtle highlights
For a more textured look, a short, layered bob can be given feathered, wispy edges by using a razor. Subtle and fine highlights can be added to give extra dimension and depth.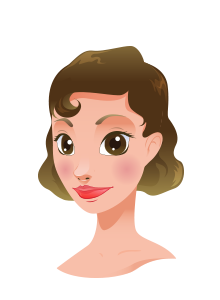 Classic twenties flapper short bob
This bob style was popularized by the 20's era, and is characterized by short blunt cuts that curl gently inward in the front edges, and finished off by a blunt fringe that go just above the eyebrows.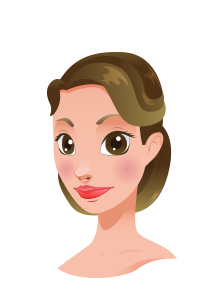 Classic chignon with side finger waves
A classic low or high chignon can be made very retro, chic, and sophisticated by creating small round curls from thin strands of the fringe, curled inwards towards the face.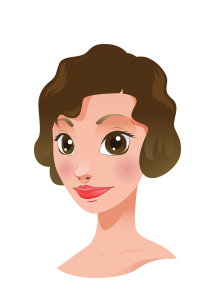 Cropped cut with twenties-style curls
Popularized by style personalities Greta Garbo, Clara Bow, and Coco Chanel, shortly cropped haircuts can be given small, tight and round waves to create that iconic twenties era look that's very feminine and sophisticated.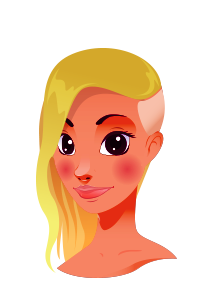 Side-parted long waves with side undercut
This romantic and feminine look is given an edgy, masculine vibe by adding a side undercut on one side of the hair, just above the ear and sideburns until where the rest of the hair is parted.
51
Approximate Price: $100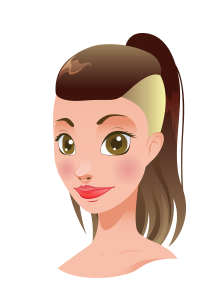 Undercuts with a poufy up-do and round, high ponytail
The both sides of the head are given an undercut (that can be dyed a different color), while the top part is styled into a sizable pouf, while the rest of the hair is gathered in a high ponytail with inward curled edges.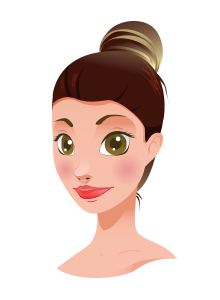 Big top-knot with teased and crimped strands
This messy yet sophisticated up-do is created by teasing the hair to give it texture and crimping some of the strands before gathering it up into a high and big top knot.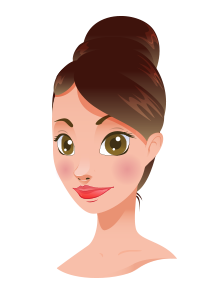 Classic French knot with a massive pouf
To spice up the quintessential French knot hairstyle, an over-emphasized pouf can be added to create that needed oomph for a more avant-garde inspired hairstyle. The top of the hair is teased to create volume.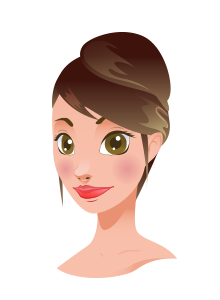 Voluminous, side swept long coils with highlights
For women with naturally tight curls with massive volume, hair can be played up into a side swept style, reminiscent of the 80's. Highlights can be added to emphasize some of the curls.
55
Approximate Price: $200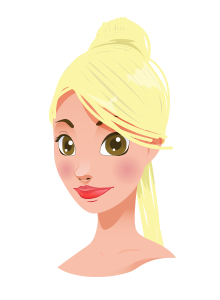 Blonde dreadlocks in a big bun
To break away from the usual dreadlocks in a top bun style, bleach blonde hair emphasizes the texture of the dreadlocks. Hair can be bleached and toned before braiding them into dreadlocks and styling into a bun.
56
Approximate Price: $180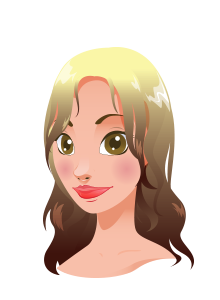 Reversed ombre hair color with romantic waves
By dyeing the hair light to dark, as opposed to the usual ombre that goes dark to light, this reversed ombre dye job looks fantastic with soft, large and round waves that curl outward, away from the face.
57
Approximate Price: $150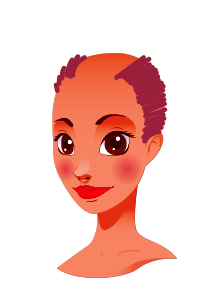 Dreadlocks in a reversed Mohawk
Dreadlocks don't have to always end up in a top bun or a pony tail, as it can be styled into a reverse Mohawk, with all the braids piled upwards, creating a front-facing Mohawk on top of the head.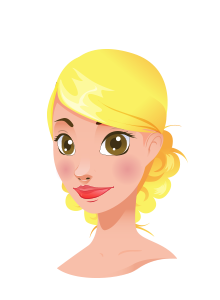 Romantic, curly pinned low bun
For an extra feminine look perfect for a romantic date or a formal occasion, a loose, pinned low bun is perfect, with a few strands left out and curled for that romantic vibe.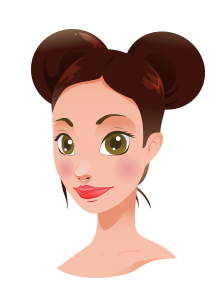 Japanese-style pouf roller buns
The whole head of hair is parted in the middle, creating a high side bun on each side. The bun is made voluminous, with a few fine strands left sticking out for a more relaxed look.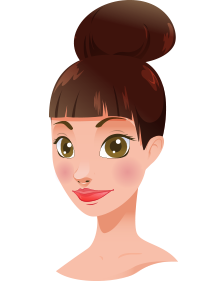 Chinese-style high cobra bun with a block fringe
This is a regular high top bun but with the hair piled extra high, with the ends left sticking upwards. This look becomes extra sleek and modern when paired with a full, block fringe.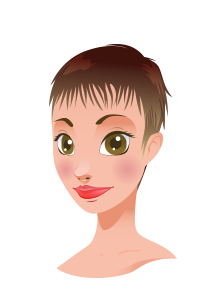 Pixie crop cut with choppy fringe
An ultimately cute hair style that will definitely make you look like a pixie is having a pixie crop hair cut with a choppy, wispy fringe. The thin, uneven edges of the cut is great for adding subtle, tousled waves.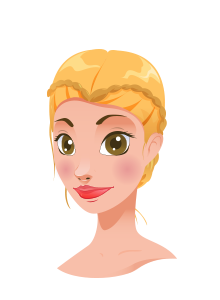 French braided row half bun
The top of the head can be tightly French braided into small, several braids, running from the hairline to the top of the head, and then gathered into a trendy, very current half bun style.
63
Approximate Price: $110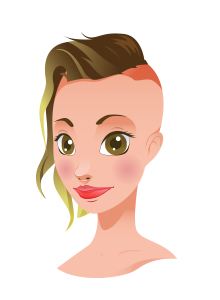 Ombre Mohawk with shaved sides
For a daring look, this Mohawk is given an ombre color treatment that's great for experimenting various hair colors and shades. The cleanly shaven sides provide a polished and confident look.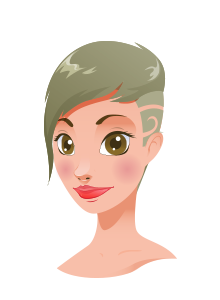 Side undercut with fancy shaved designs
To add an even more standout statement with the undercut, a special design can be shaved onto the side undercuts for an edgier look. This can also be located at the bottom half of your head, above the nape.
65
Approximate Price: $120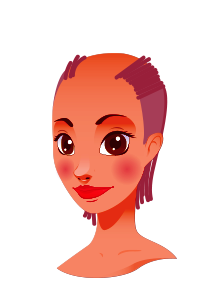 Curly reversed Mohawk with highlights and shaved sides
A more feminine take on the edgy and androgynous Mohawk is a curly, reversed Mohawk, with highlighted curls to emphasize the ringlets. Cleanly shaven sides complete the whole look.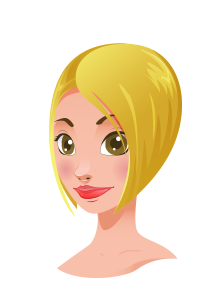 Stacked bob with A-line front cut
This haircut emphasizes the volume at the back of the head, with the cut becoming longer angularly as it moves forward, framing the face and accentuating the neckline and jawline.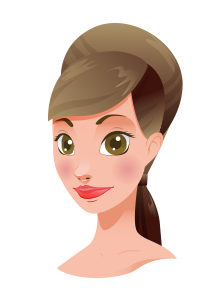 Sixties-inspired beehive bouffant with low side ponytail
The beehive bouffant is definitive of the sixties style, with the teased hair stacked in volume on top, finished off with a low, brushed down side wrapped ponytail and soft, wavy ends.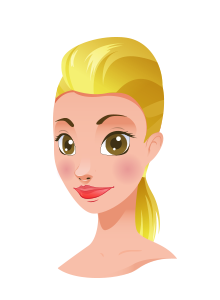 Smooth and sleek Mohawk ponytail
Hair must first be flat-ironed straight, then the top is parted to create a slicked back pouf with a huge volume. The sides are then pulled back tight and everything is gathered into a low ponytail.
69
Approximate Price: $120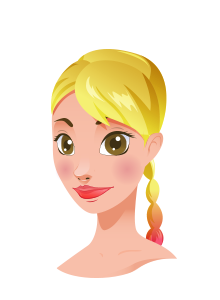 Bubble ponytail with ombre dip dye tips
This is a fun hairstyle for long hair lengths. Hair is first dip dyed into the color of choice. Then several elastic bands that are tied to each teased out section of the ponytail to create the bubbles.
70
Approximate Price: $110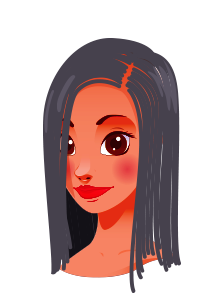 Havana twists full volume hairstyle
Havana twists are hair extensions that can be attached to darker hair colors. Havana twists are thick, rope-like strands of rough and textured hair that give your hairstyle a big dose of character.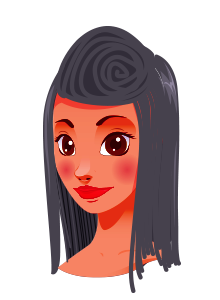 Marley hair twists hair extensions
Marley hair twists are thinner versions of the Havana hair twists, as only two strands of clumps of hair are used to create the twisted braid. These can be attached to dark colored hair.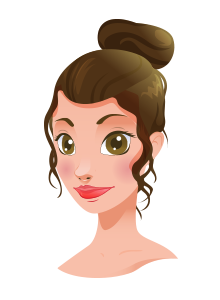 High bouffant bun with curly ringlets
A high bouffant bun with over-emphasized volume is created on the top of the head. Shorter strands of hair on the sides of the head are curled into ringlets, and attached to sides by hairgel or a dense hairspray.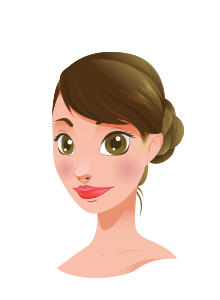 Rose bud knot half up-do
This hairstyle is very sophisticated and chic, and is perfect for evening and formal events. Top sections of the hair are slicked back and knots are formed to create loops that resemble a rosebud.
74
Approximate Price: $150
Long spiral waves with ombre highlights
For women with long hair, ombre highlights that are expertly colored in such a way that it frames the face are great for this hairstyle. The spiral curls are curled downwards, away from the face.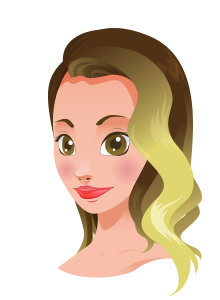 Large, one-sided swept vintage curls
For a vintage look for women with long hair lengths, hair can be curled into large, bouncy, and voluminous curls and gathered all into one side for a romantic, feminine vibe.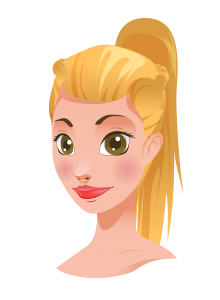 Double-sided French braided ponytail
Small, tight French braids are created on each side of the hair, with the rest of the hair on top slicked back. All of the hair is then gathered into a low, wrapped ponytail with the ends blow-dried inwards.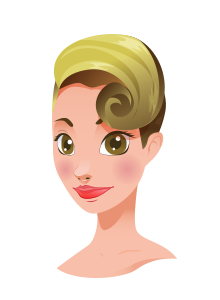 Sixties-inspired retro victory rolls half up-do
This hairstyle is perfect for a dramatic, feminine, retro vibe. The hair in the front sides of the face is parted and curled backwards to create the rolls. The rest of the hair is given round, soft, inward curls.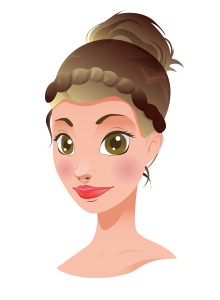 Messy bun with a braided crown
Messy hairstyles can be given a more polished look by introducing a braided crown. A chunk of hair is braided into a long strand, then wrapped around the messy bun.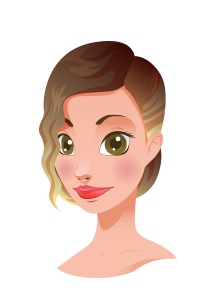 Finger waves with a low, side chignon
This retro-inspired style highlights the finger waves texture on the hair. Hair is curled using a curling iron to achieve the finger waves, and then gathered into a low, side chignon for an elegant finish.
80
Approximate Price: $150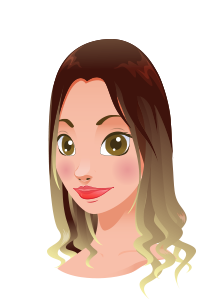 Mermaid-inspired beachy waves with ombre highlights
This hairstyle works best for women with long, naturally wavy locks. To achieve this look, ombre color treatment is recommended to make it more sophisticated. Hair is then textured with loose, soft waves towards the ends.
81
Approximate Price: $160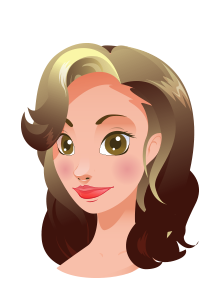 Long, voluminous, tight curls with highlights
Highlights are great for curly hair because it accentuates the curves of the strands, and gives depth and dimension to the highly textured hair. This hairstyle is large and bouncy, perfect for making a big statement.
82
Approximate Price: $145
Long, crimped hair with highlights and braided top
Highlights make crimped hair look amazing and multi-dimensional because it gives variety to the look of the textured hair. The crimped hair on top is styled into a tight French braid for an added chicness.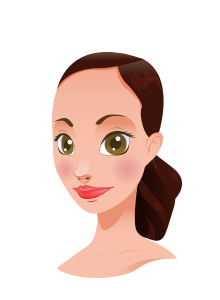 Slicked back low looped chignon
An ultra sophisticated and polished hairstyle is the slicked back low looped chignon. The hair is flat ironed straight, combed back, and gathered at the bottom, featuring a large looped section of hair.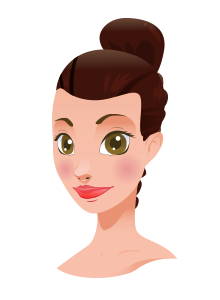 Heavy topknot with loose fishtail braid
To add an extra dose of sweetness to the regular topknot, adding a strand of fishtail braid to the topknot adds flair and creates texture. The look is finished off with thin, wispy strands left behind.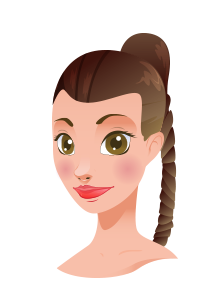 Elegant, twisted high ponytail with twisted wrap
The high ponytail is wrapped with a strand of twisted hair. The rest of the ponytail is sectioned into two, and then twisted into a rope-like manner towards the end.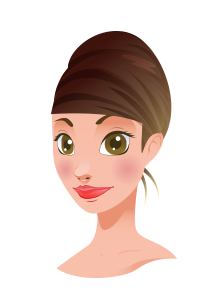 Small twisted up-do with a straight block fringe
This up-do requires the hair to be sectioned into small clumps, then twisted upwards to create small, textured rolls of hair. A straight, block fringe creates contracts and adds a polished look.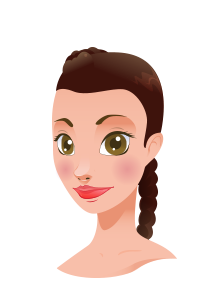 Diagonal French twist with highlights
To refresh the classic French twist, it can be recreated in a diagonal way that goes from the lower left to the upper right part of the head (or vice versa). This style looks fantastic with highlighted hair.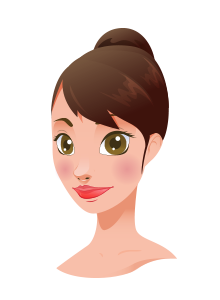 Upside down half braid in a twisted bun
An interesting version of the braid in a bun is this one which starts of as a French braid on the bottom of the head, working its way upward and then gathered into a high top knot.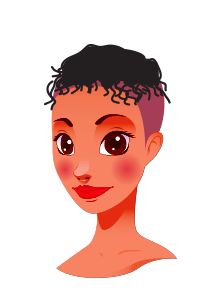 Small twisted coiled hair up-do
This fun and quirky hairstyle is ideal for short, cropped hair, sectioned into small sections. Each part is twisted upwards into small coils, then secured with a bobby pin.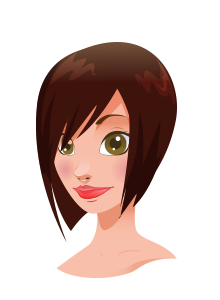 Asymmetric bob with swooped side bangs
This chic and sophisticated haircut is great for women with naturally straight hair. A sleek side bang is cut asymmetrically as well to give it an elegant, side-swept look.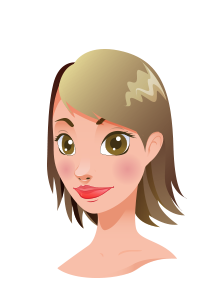 Long bob with feathery edges
This bob gives off a softer look, as the ends are feathered and wispy. The layered edges can be styled straight, yet still look perfect when given textured waves or tight curls.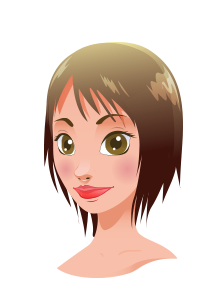 Layered shaggy bob with edgy fringes
This funky take on the classic blunt bob is perfect for a more youthful vibe. The asymmetrical A-line cut is cut in a chunky, layered way that is tapered at the back, while the edges of the fringe is textured.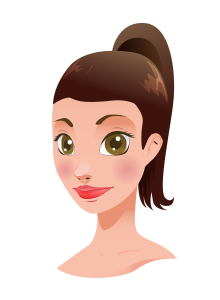 Tight ponytail with a poofy, inward-curled top
This hairstyle is ideal for women with fringes or cropped bob. The front top part of the hair is slicked and teased upwards, and then curled sideways, creating a bouncy, poufy loop.
94
Approximate Price: $110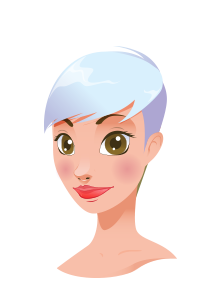 Cropped pixie cut with dip dyed tips and side undercut
A funky take on the classic pixie cut is giving it some dip dyed tips, preferably in bright, eye-catching colors. To give it an extra edge, a side undercut adds a masculine touch.
95
Approximate Price: $120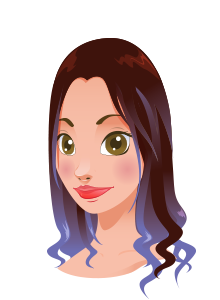 Long and loose layered waves with neon streaks
Streaks of neon color look great on long, mermaid-inspired, flowy locks, as the touches of bright colors accentuate the loose curls. The layered cut of the hair gives this textured look an added volume.
96
Approximate Price: $100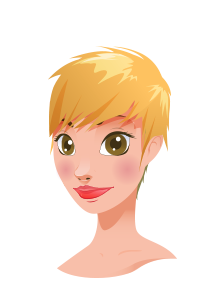 Spiky cropped pixie cut with blonde streaks
Popularized by celebrity Miley Cyrus, this cut is definitely a head turner as the brightl, blonde highlights on the cropped pixie hair cut give the styled spiky strands added definition as they stick outward in all directions.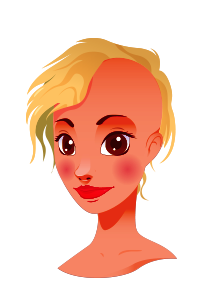 Punk-inspired high quiff with shaved sides
This is a sophisticated version of a Mohawk, as the top most part is combed back, and then teased upward to give it a nice, bouncy volume. The shaved sides can be shaved cleanly or will also work with a grown out undercut.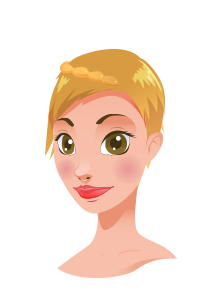 Cropped pixie cut with mini fishtail braids
This cute pixie cut is made even more adorable with the addition of a few strands of micro fishtail braids that start from the front side, then tucked into the tousled, layered waves.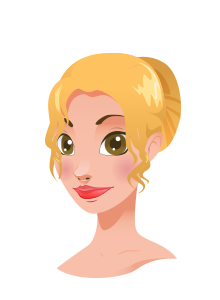 Romantic, messy bun with spiral curled strands
An effortless, messy styled bun is perfect for romantic dates and formal events. To give it an even more feminine yet polished look, strands on each side of the face are left behind and curled in a spiral fashion.
100
Approximate Price: $75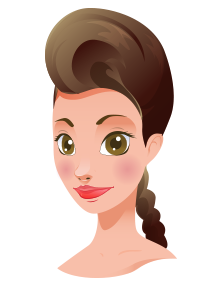 Long side ponytail braid with a victory roll top
Add an extra oomph to the normal braided ponytail with a huge and poufy victory roll. This works best for women with layered hairstyles and fringer, for which the shorter sections in front can be used for the victory roll.
101
Approximate Price: $120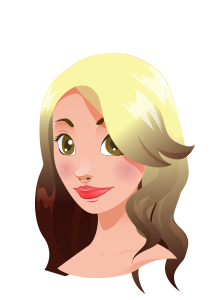 Voluminous shoulder-length reversed ombre with waves
Characterized by large volume, soft waves, and reversed ombre coloring, this hairstyle is perfect for a classic and elegant look. The front part can be cut half length for extra waves.
There are a myriad of ways you can style your hair, and hopefully these hairstyles have inspired you to get out of your usual ponytail and find a style that fits your budget and personality. Any of these stylish haircuts and up-do's will really give you that extra boost of confidence.