2023. Prices may vary by location and are updated frequently.
Item
Price

Haircut Services

Adult Haircut
$14.95
Bang Trim
$6.95
Beard Trim
$4.00
7 Foils
$30.00
Paul Mitchell Tea Tree Experience (with Cut)
$6.00
Disclaimer: PriceListo gathers actual pricing information from sources such as on-site visits, business websites, and phone interviews. The prices reported on this webpage derive from one or more of those sources. Naturally, the prices reported on this website may not be current, and may not apply to all locations of a given business brand. To obtain current pricing, contact the individual business location of interest to you.
Cost Cutters prices provided by
PriceListo
.
About Cost Cutters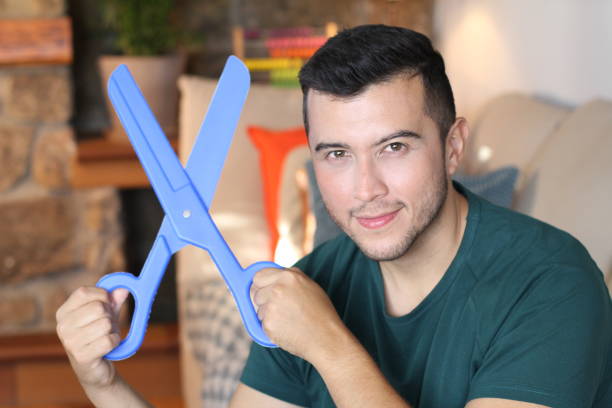 One of the best ways to choose a brand or service is by reading the first words that are available; the business name.
A company will always choose a name that best describes its products and services. And, with the founding of its distinct name, every business will do its best to live up to its descriptive title and prove to everyone that they are what they say they are.
Such is the case with Cost Cutters salon which prides itself by being able to provide the best quality hair care services for the most affordable and friendly cost.
History and Growth
Joe Francis opened The Barbers Hairstyling for Men Salon in Minnesota. After 5 years of operation Joe's salon began styling women's hair.It was later in 1982 that Francis founded a family salon, Cost Cutters. 12 centers opened on their first year. Six years later, the numbers went up to 300. Today, there are more than 850 locations across the United States.
Cost Cutters is now owned by Regis Corporation, a Minneapolis-based company that owns a number of other hair salons.As the company name suggests, Cost Cutters prides itself with their Cost Cutter prices which are easy to afford. Each salon offers a relaxed hair care experience with no appointments and no hassles. Cost Cutters is dedicated to providing you and your family with convenient hair care services, through professional stylists who care about your needs.
Services Offered
From traditional to trendy, Cost Cutter stylists are trained to offer a full range of hairstyling services. Cost Cutter offers haircuts for both adults and kids. Styling and finishing services include: shampoo & style finish, style finish with cut, beard / bang trim and updos.
Chemical services are available for coloring, cap highlighting, full foiling, perming and corrective coloring. Other services are also offered for waxing the eyebrows and lips. Tanning sessions are also available in some outlets with very flexible packages.
Why Choose Cost Cutters Salon?
For those who are after the most worth for their money, Cost Cutters would be the best place for you. Their salons would be the best choice if one is planning to schedule the whole family for a hair care day. If there isn't a location near you, then you can look at other hair salon chains such as Sport Clips and Great Clips.
For men who are looking for something that's more competent in modern styles than the regular barbershop but would like to go to a hairstyle salon that has a more masculine backgrounder, it's worth mentioning that Cost Cutter was originally established to cater to men hairstyling needs.
But though Cost Cutter originally came from this manly image, their hairstylists are equipped and competent to women's styles and trends as well.
Cost Cutters is the perfect choice for busy, value-conscious families and men. Customers appreciate the range of styles offered, at a Cost Cutters cost that's easy-to-afford.
Just visit one of the Cost Cutters salons and choose the services you want from their menu of cuts, styling, color and perms. Then relax, because Cost Cutters makes things easy and affordable for you and your family. For best value, try Cost Cutter salons. They won't say they are if they're not.
To set up an appointment with Cost Cutters, please visit their official site at www.custcutters.com.
Cost Cutters YouTube
Cost Cutters FAQ
How much is a haircut at Cost Cutters?
Adult Haircut – $14.95 per person (starting price)
How much is a bang trim and beard trip at Cost Cutters?
Bang Trim – $6.95 per person (starting price)
Beard Trim – $4.00 per person (starting price)
How much is a 7 foils at Cost Cutters?
7 Foils – $30.00 per person (starting price)
How much is a Paul Mitchell at Cost Cutters?
Paul Mitchell Tea Tree Experience (with Cut) – $6.00 per person (starting price)