101 Hairstyles for Boys
When it comes to picking the perfect hairstyle, one can never be too young. It's not just the adults that can get it oh so right (or oh so wrong), because even little boys and young men can manage to look dapper and stylish with the right hairdo.
Even if it doesn't seem like it at first, you'll be surprised at the number of varied looks you can accomplish by simply changing the hair a bit. Whether it's for really young boys who will need approval from their moms or for those who already have their own sense of style, here are 101 hairstyles to pick from: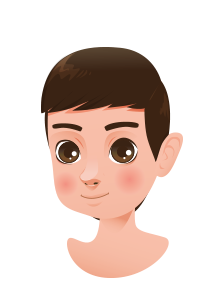 Classic "Little Man"
Business-like and tidy, this look makes your little boy look like a little man, which makes it the perfect look for formal occasions.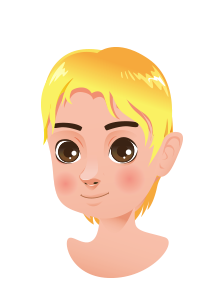 Surfer Boy
Your kid's hair doesn't have to be beach blonde to achieve this surfer hairstyle, which is long on top but still full on the sides.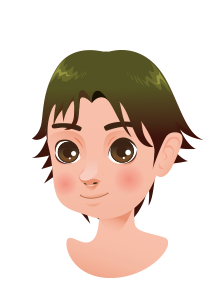 Fly-Away Beach Boy
A variation to the surfer look can be achieved by brushing down the bangs and sweeping the hair in both sides, which makes the hair "fly away."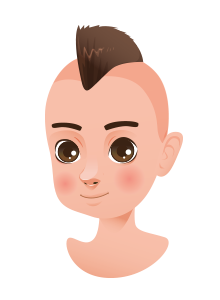 Mohawk
Always a cool and edgy option, the Mohawk looks particularly good on little boys, who can pull off the shaved sides anytime.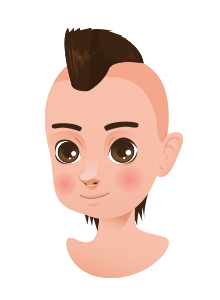 Rockstar-Style Mohawk
This version of the Mohawk trims the sides neatly but leaves a hair tail at the back, achieving that unique rock star look.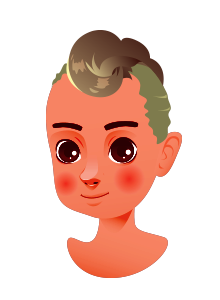 Finger Wave Mohawk
For wavy hair, add some edge to the usual Mohawk through a ripple-like texture at the top. The stylist can use finger waves.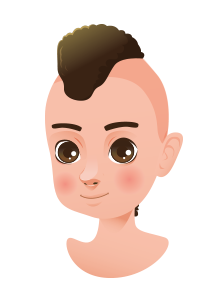 Puffy Mohawk
You can maximize naturally curly or even kinky hair by shaving the sides and doing a Mohawk that looks like a puffy.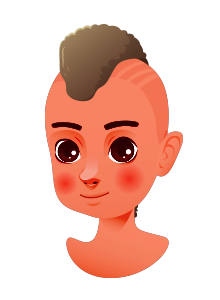 Edgy Afro Mohawk
You can make an Afro Mohawk even more edgy by shaving a two curved lines that follow the shape of the mohawk and the skull from front to back.
Mohawk with a Wide Middle
Yet another way to do a Mohawk is to forget the narrow strip but leave room for a wide middle that can still be styled upwards.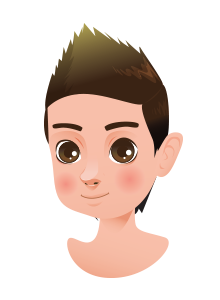 Faux Mohawk
You can also opt for a faux Mohawk, which doesn't require shaved sides but still gives an edgy look. Make sure you have enough wax or gel!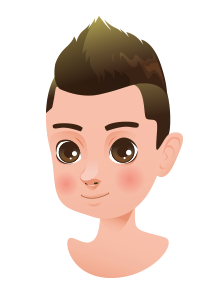 Faux Mohawk with Zigzag Design
Another way to make the faux Mohawk even more edgy is to shave off a zigzag design in the sides, a sure hit for the kids.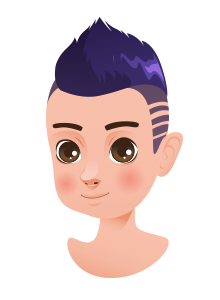 Faux Mohawk with the Sporty Stripe
If the zigzag design is too cliché for your taste, you can also add some variation to the Mohawk by shaving off a stripe instead.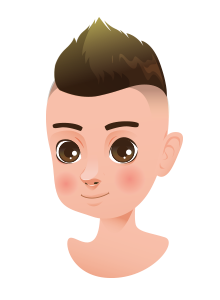 Faux Mohawk with Deep Parts
To make a Mohawk more interesting, you can part the hair deeply in the sides, and then part it once more as you go further down.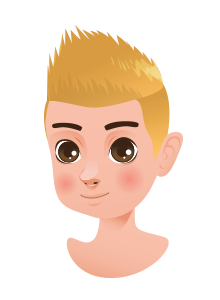 Faux Mohawk with a Spiky Top
Make use of all that hair by adding some drama to the top, which can be achieved by big spikes.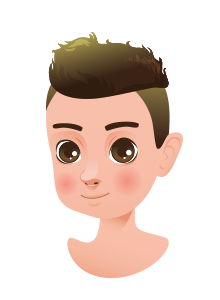 Faux Mohawk with a Swirly Top
You can add more character to the top of your Mohawk by styling it into intricate and distinct swirls.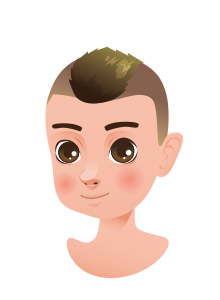 Faux Mohawk Buzz Cut
A traditional buzz cut can be made more interesting by leaving the hair longer on top, enough to form a faux-hawk.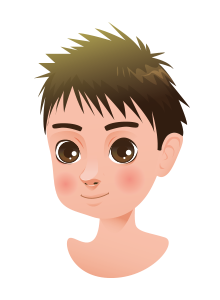 Spiky and Spunky
If your little one has abundant hair, you can add a lot of character to it by layering and styling to achieve some "spikes".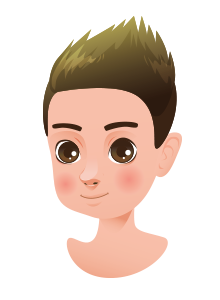 Slanted Spikes
If you want an added layer of funkiness, spiky hair can be combed and styled to follow a diagonal direction, making it extra fun.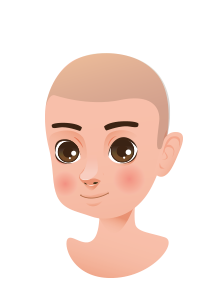 Snappy Buzzcut
Snappier than a snappy salute, the buzzcut is a sure way to keep your kid's look clean and tidy, especially during the heat of summer.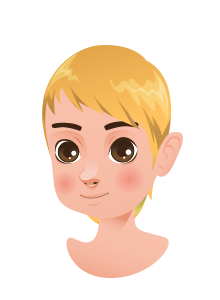 Soft and Shaggy
For oval faces and long hair, this is a cute and soft look, which can be achieved by styling the hair and bangs to the sides.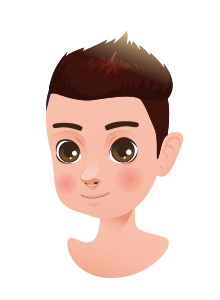 Jazzy Pompadour
A slick and jazzy look that's clipped close to the sides but voluminous on top, this hairstyle adds length to any square or round face.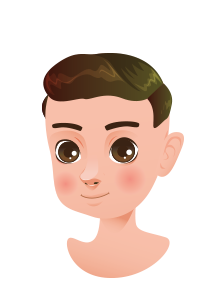 Side-Parted Pompadour
If you want your kid to stand out, you can make the pompadour even more interesting and distinct by adding the feature of the side-part.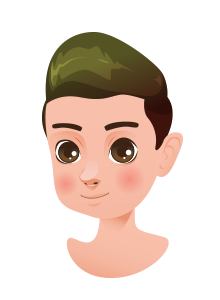 Pompadour with a High Top
Going for a little height is no problem with this version of the pompadour, which features a really high top.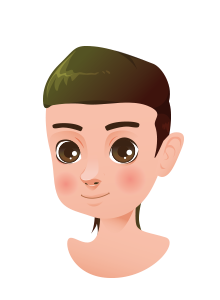 Mullet Pompadour
By combining two popular hairstyles, the mullet and pompadour, this gives boys the most rockstar-like look of all.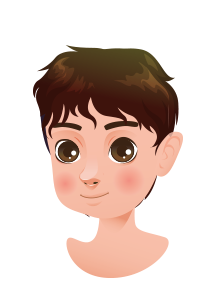 Curly and Whimsical
Boys with gorgeous natural curls can go for the whimsical look, where the locks are cut a couple of inches from the root and styled.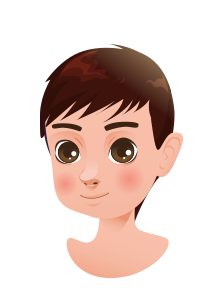 Textured Layers
Youth gives a lot of room for experimentation, and you can achieve an interesting textured look through uneven cuts using the shear point technique.
Undercut
Reminiscent of the 1940s, the undercut is a classic look for boys who want shaved sides but their hair to still be long in the front.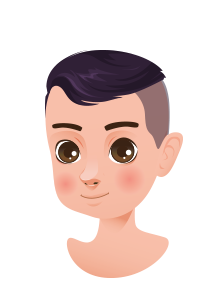 Undercut with Blinders
One variation to the undercut is to shave the sides but brush up the hair at the top and style it with side-swept bangs.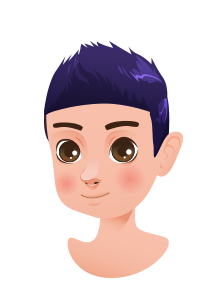 The Rockstar Mop
Long thin hair can be styled to look like a rock star's lengthy mop, and this looks best for those who have large foreheads.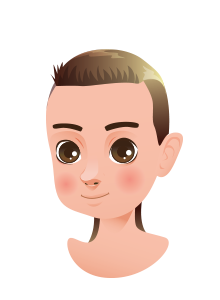 Macho Mullet
The mullet is cropped, macho and business-like in the front but a lengthy wild party at the back, ideal for the wild child.
Mullet with Side Undercuts
You can also opt to put a modern twist to the normal mullet by adding an undercut on both sides.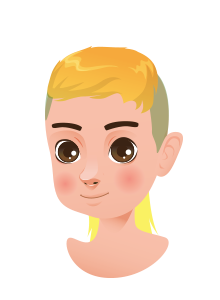 Mullet with a Parted Side
Yet another modern take on the mullet is to add a parted side and side-swept bangs to the top, while maintaining the long back.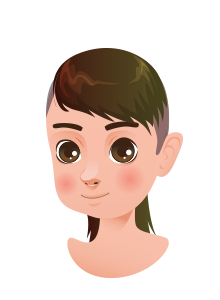 Mullet with Bangs
Adding bangs to the mullet brings more character to the short front and sides and to the back that's long enough to reach the shoulders.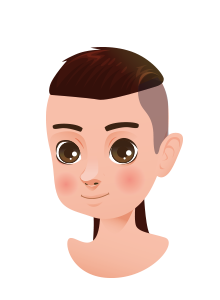 Sleek Mullet
A mullet doesn't have to be messy, but to get this look you need to grow the hair long to achieve a high crown, lengthy back, and fade-shaved sides.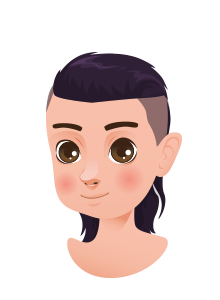 Shaggy Mullet
A laid-back and purposely messy version of the mullet features shaggy layers, which is a nice contrast to the short front and sides.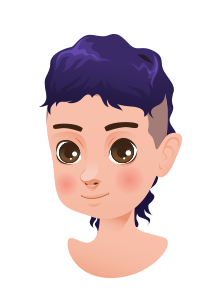 Curly Mullet
You can go as edgy as the curly mullet, which still cuts the front and sides really short but allows the curls to run at the top and back.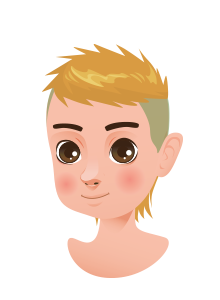 Spiky Mullet
Another way to add some variation to the mullet hairstyle is to leave the back long and slick but add some texture and spikes to the top.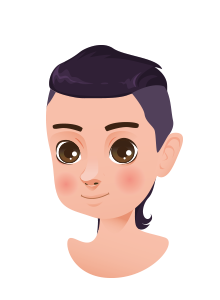 Flipped Mullet
If your hair is naturally curly, your version of the mullet will look unique because of the flipped ends.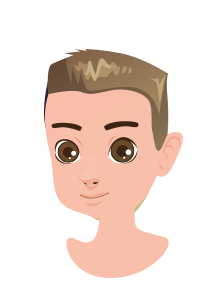 Tapered Square
For those with round faces, this square silhouette with the hair styled upward can give the boys a manlier and more elongated look.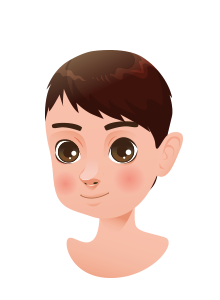 Layered with Half Bangs
Even those with short hair can add some style and texture to it through a couple of layers and short half bangs.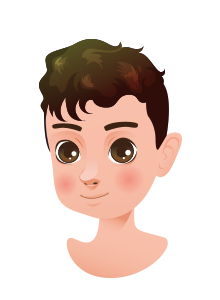 Short Dreamy Waves
If hair is naturally curly, you shouldn't contain it. Instead, maximize the waves and go for the dreamy look by styling it upwards.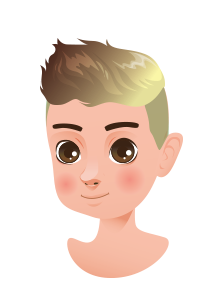 Tousled on Top and Short on the Sides
There's something endearing about tousled hair, and you can achieve this by keeping the natural waves but also keeping the sides short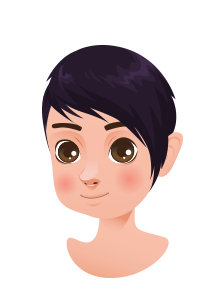 Side-Swept and Tossed to the Side
When you sweep hair to the side, it gives the kid a dashing look while drawing attention to the face and jawline.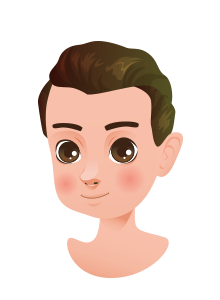 Combed Back Layered Curls
Another way to style curly hair is to make sure that the curls are layered and combed back, giving boys a cool look.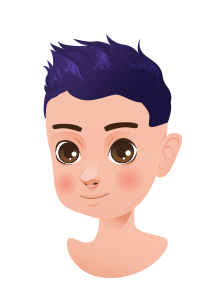 Side Parted with a Tousled Curly Top
You can't go wrong with the side part, with a faded shorter half and the longer half messy or tousled on top.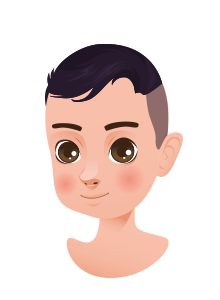 Vintage Waves with a Side Part
Even little boys can pay homage to the Old Hollywood days with a good side part and slick, shiny, vintage waves on top.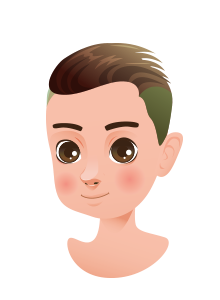 Preppy Back-Swept Quiff
Young boys can look preppy in an instant if you go for the side-parted look but with the hair on top forming a back-swept quiff.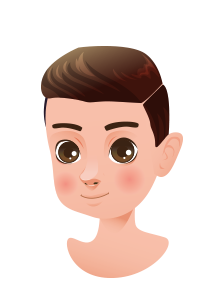 Double-Parted
Who says you have to pick a side for parting your hair, when you can be extra edgy and have it parted on two sides?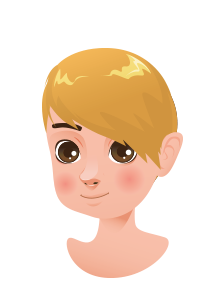 Long Bangs and a Tapered Back
Long hair frames the face well, and you can maintain a light and youthful look through a tapered back and lengthy bangs.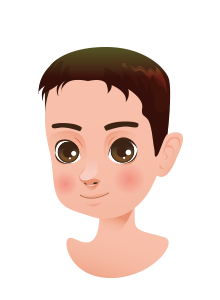 Long Bangs and a Spiky Top
For a bold and unique look, you can go for long, heavy bangs but match it with tapered sides and a spiky top.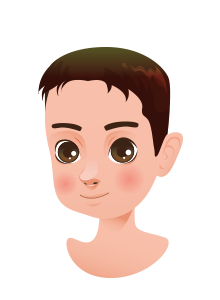 Messy Box Top
The square shape is best if your face is round, and the messy box top ensures that you don't get boxed in a too-structured look.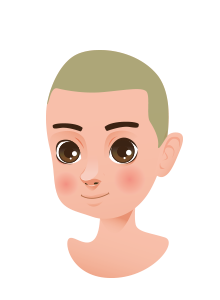 Barely There and Nearly Bald
If you want no frills, sometimes shaving off almost everything can give kids a snappy, clean, and almost military-like look.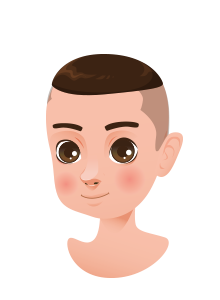 Short with an Arch
A variation to the very short, barely there cut is to have a strong and distinct arched line above each ear.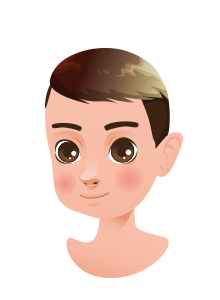 Super Straight and Structured
You can go for super straight lines across the forehead with a low fade that naturally disappears as it reaches the back of the neck.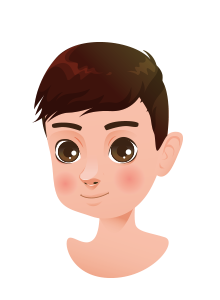 Boy Next Door Fringe
Shaggy layers can make anyone look like the dreamy boy next door, especially if topped with layered fringe bangs.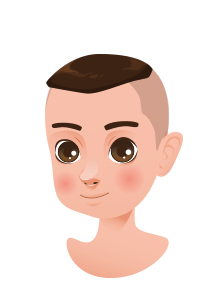 Flat Top Military-Style
Nostalgic, neat, and classic, this short hairstyle is barely there on the sides but has a flat top, reminiscent of the military.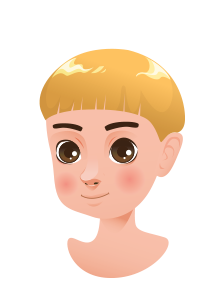 Bowl Cut
The adorable bowl cut looks best with little boys, with a straight fringe in front that has the same length throughout the head's circumference.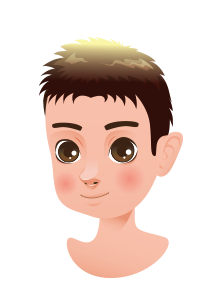 Frosted Tips
Even when hair is cut short, you can still form short spikes and "frost" the tips with a lighter color, usually in contrast to the rest of the hair.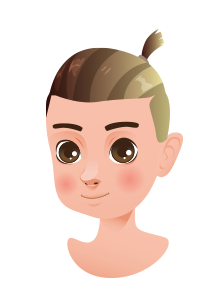 The Little Boy's Man Bun
You don't have to be a hipster (or a man) to have a man-bun, because you just have to grow it to a certain length and style it properly.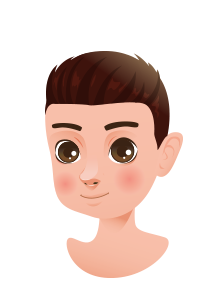 Undercut with an Edgy Square Top
You can add more pizazz to any undercut by turning the top section of your hairstyle into an edgy square top with jagged ends.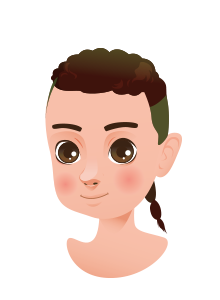 Braided Rattail
This hairstyle is short on the sides and the back but leaves room for a little tail, where the hair is longer and braided for more uniqueness.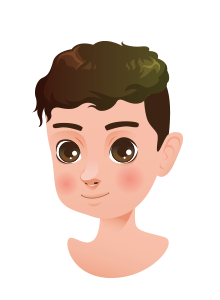 Wavy Locks on Top
For wavy hair to have more character, you can achieve taper faded sides and leave the waves on top, adding a little spike.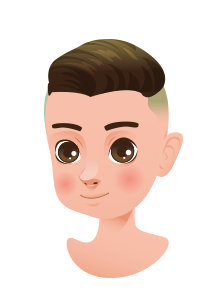 Quirky Faded Upsweep
Create a great contrast from between the faded sides and still maintain a distinct and quirky look with a high upsweep.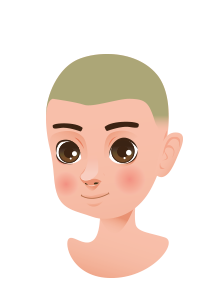 Three-Layer Fade
You can maximize the thickness of your hair on top, gradually fading as you move down in the midsection, and completely shaving the lowest part.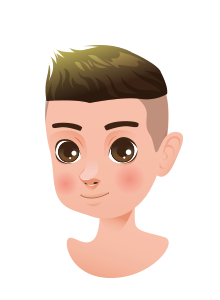 Schoolboy Upsweep
With a colorful and playful personality and a pair of spectacles, the only thing you need is a corky upsweep with a 5 o'clock shadow.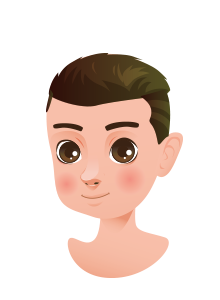 Shaved Temples and an Elongated Top
You can go for a nice fade by shaving the temples and making sure the top is backswept, sleek, and elongated.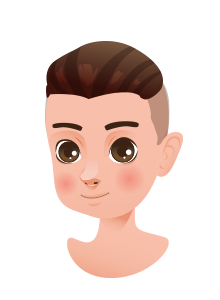 Shaved Temples and a Point Cut Top
The shaved temples can be paired with a mid-length point cut top, leaving room for a comfortable length while still keeping it clean.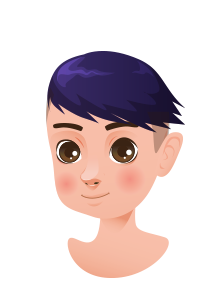 K-Pop Hairstyle
Korean pop stars have made this trend viral, and the K-Pop hairstyle can be followed by using angular, side brushed up edges and neatly cut sides.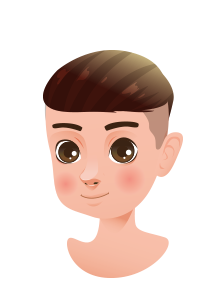 Shaved Side-Part with High Fade
A high fade at the sides that blends into barely-there skin at the temples makes for one polished look, accented by a side-part.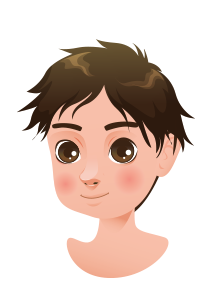 I Woke Up Like This
With at least three inches on top and two inches on each side, kids can pull off the playful bed head mop.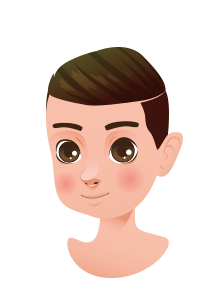 High Top with Faded Sides and Shaved Streaks
You can elongate rounded faces by adding some length at the top and fading the sides, accented by shaved streaks.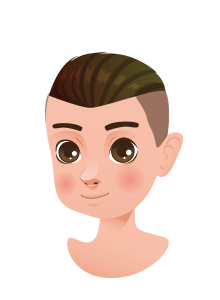 Brushed-Up Casual
For an easy-to-maintain look, hair can be styled shorter on the sides and back but full volume and longer on top, so it can be easily brushed up.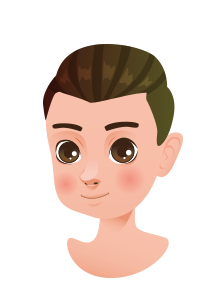 No-Fuss Slicked Back
Another simple style keeps the hair a little longer on top so that it can be slicked back and maintained without fuss.
Fringe with an Angle
With a long top and tapered sides, the top layer can be cut and styled at the angle of your choice.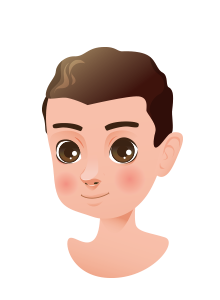 Flowy and Combed Back
A classic square cut with longer sides and front, this flowy hairstyle looks playful but neat when combed back.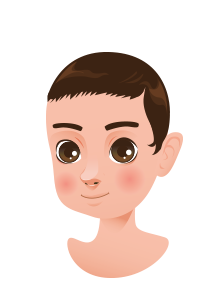 The Julius Caesar
Julius Caesar may be ancient, but his hairstyle isn't. Short, low-maintenance, and cropped close to the skull, this hairstyle is here to stay.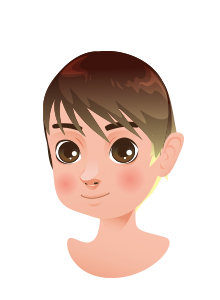 Shaggy But Short
You can keep hair short on the sides but leave some volume on top so that you have room for shaggy and textured layers.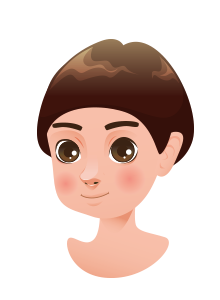 The Modified Pageboy
Too cute for words, this signature bob hanging below the ear and with a distinct fringe in front can be modified by adding some texture.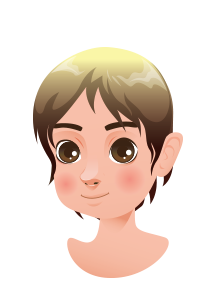 Free Spirited Medium Long
Those who can't pick between short and long can go for the medium-length straightforward cut, which is as free-spirited as can be.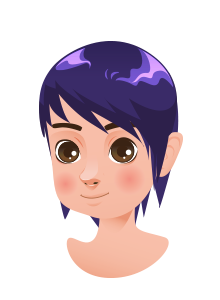 Emo and Brooding
Ultra-straight hair can be styled shaggy at the top and long at the bottom, giving off razor sharp points that can be brought forward toward the face.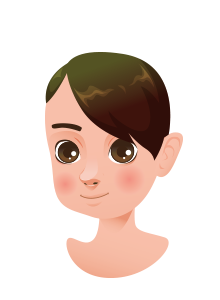 Asymmetrical Fringe
Short hair can be styled in a fun way by adding a two-layered asymmetrical fringe, which really gives it extra texture.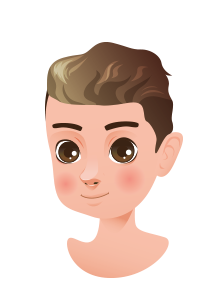 Cool Whirlwind
With layers all around that can be swept backwards, this action-packed hairstyle can reflect the personality of the kid wearing it.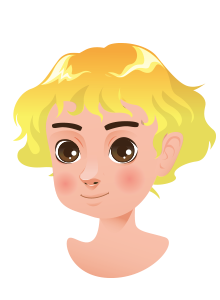 Cute Curly Cupid
If your little boy is blessed with heavenly curls, this layered hairstyle is guaranteed to make him look like a cherub-like Cupid.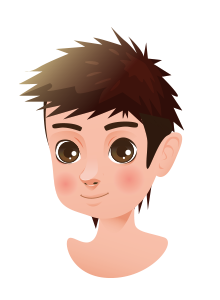 Feisty Little Rascal
For boys with coarse and thick hair, it's best to chop it mid-length and then layer it for roughly-textured and playful edges.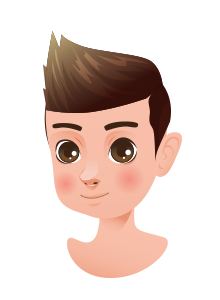 Velvety Soft Fuzz Ball
Clipped very short but with enough room for the hair to stand up, everyone wants to touch this velvety soft hairstyle.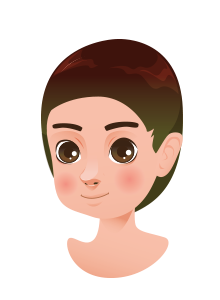 Subtle Bowl with a Longer Crown
Framing the face very well is a bowl-like crown achieved through a fringe that's longer in front and graduated in the sides.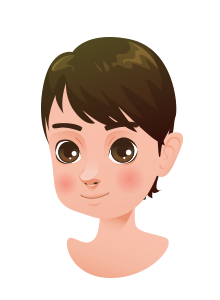 Swoon-worthy Heartthrob
There's a reason why girls swoon over the Justin Biebers of this world, who had a side-swept long fringe that touches the eyebrows.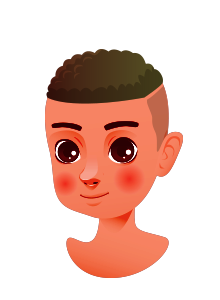 Clean Faded Sides with a Cool Afro on Top
You can keep Afro hair in check by going for the faded look at the sides and back but retaining the cool Afro on top.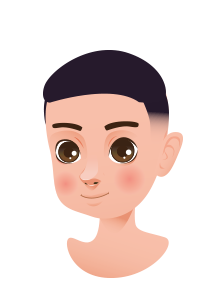 Polished Temple Fade
You can keep hair closely cut on all corners but fade it towards the temples, for a look that's more polished and neat.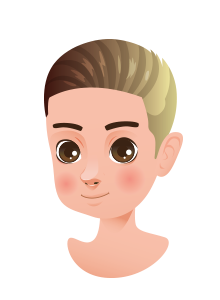 Square-Shaped Forehead
You can accentuate the face by adding a square-shaped fade at the top, creating an illusion that makes for an edgy look.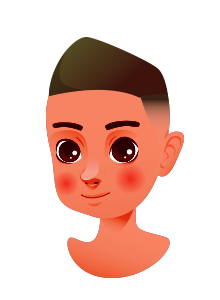 Short Afro with Shearing in the Corners
Afro hair has a character of its own, and can be cut short with a just a little corner shearing on the sides.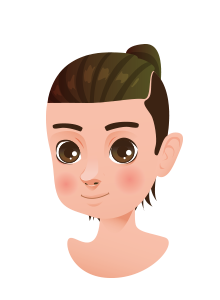 Faux Ponytail
Combining the faux Mohawk hairstyle with the mullet gives you a ponytail-like look, thanks to the longer back and shaved sides.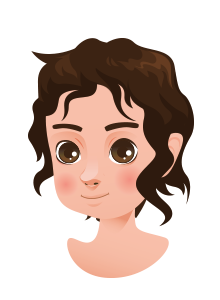 Long and Curly
Little boys can pull of the long and curly hairstyle, where dreamy curls are allowed to flow and just layered for shape.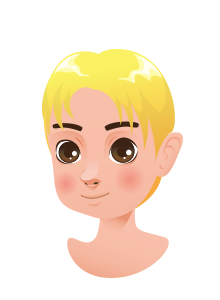 Thick and Parted at the Center
Thick hair with a lot of volume can be cut short on the sides but parted at the center, giving you instant bangs and a lot of movement.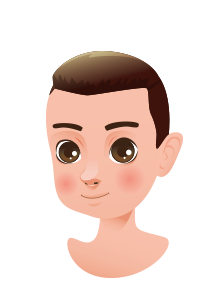 Classic Brush Cut
Neat and classic, the hair can be cut about half an inch or even shorter, then styled upwards to mimic the look and feeling of brush bristles.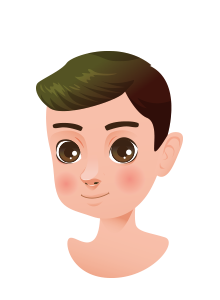 The Preppy Ivy League
It's never too early to prepare your kid for Ivy League dreams with this well-groomed hairstyle that can be combed to the side.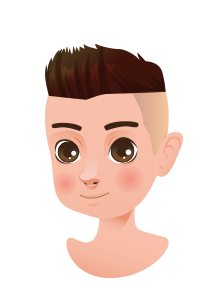 Tapered for Any Lifestyle
Suitable for both well-behaved and active kids, this hairstyle has enough hair to comb at the top but tapers down around the ears and neck.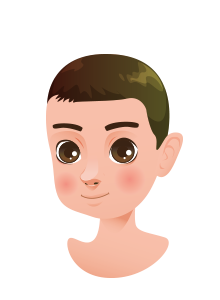 The Butch
Cut shorter than the normal crew cut, there is only about a quarter of an inch left at the top, then cleanly tapered at the side and back.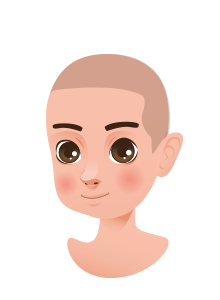 No-Maintenance Burr
If you want a hairstyle that requires no maintenance at all, you can have it cut as short as 1/8 of an inch (or even shorter) all around.
100
Approximate Price: $14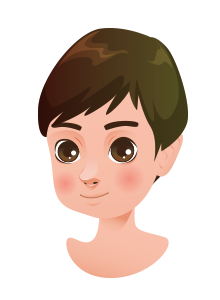 Wispy and Fun
Ideal for young boys of all ages, the short wisps of hair around the ears is a nice and fun contrast against the longer textured ones at the top.
101
Approximate Price: $15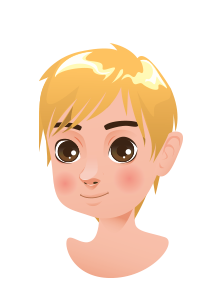 Medium-Length Layers
For boys to exude fun and versatility, shears can be used to cut hair in a nice medium length with added layers for texture.
There's no better age to experiment with fun hairstyles than when you're very young. Young boys can get away with almost anything when it comes to hair, so it's best to experiment with these 101 hairstyles early on because then, you can easily pinpoint what suits him best and narrow down the choices as he grows older.